Digital India Week kicks off in Leh
India to achieve complete digitization by 2020 and make our nation self-reliant in internet coverage
By
Reach Ladakh Correspondent
Leh, Jul 09, 2015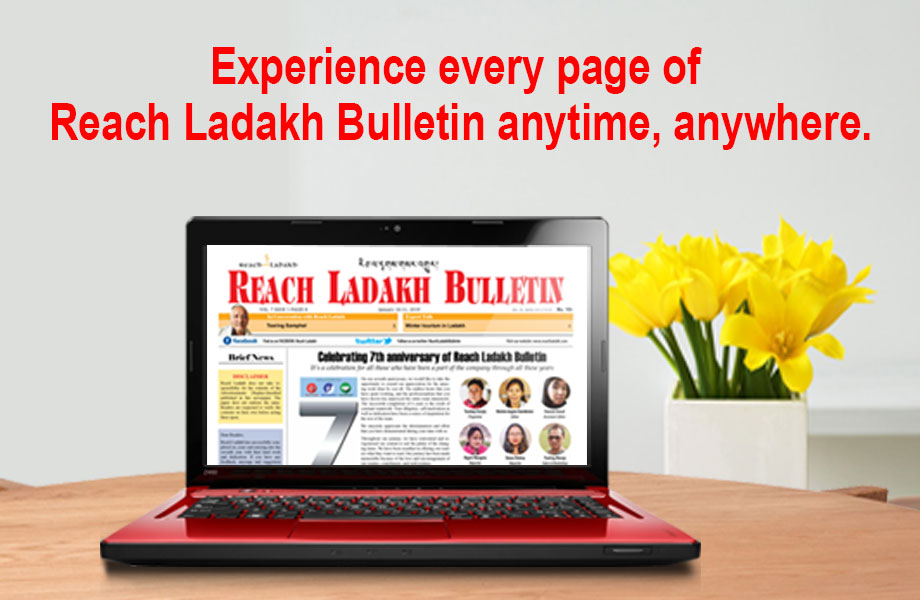 Leh :
Digital India Week observed in Leh District on 6th July at Degree College, Leh. The event was organised by National Institute of Electronics & Information Technology sub-centre Leh, NIC Leh and Eliezer Joldan Memorial College.
The event was launched by Chief Guest, Rigzin Spalbar, CEC, LAHDC and the guest of honour EC Higher Education Shafi Lassu & Deputy Commissioner, Leh Saugat Biswas were also present.
AADHAR Booth (Enrolment and registration of AADHAR), JEEVAN PRAMAAN Booth (Information on Digital life certificate for Pensioners), online complaint system, online protected area permit booth and Digital Locker Information Booth were made available for the people and students of college.
Apart from this, Inter College/School, Information and communication technology (ICT) quiz competition and ICT poster presentation contest were also held. Eleven teams participated in the Quiz competition whereas 2 colleges and 7 schools took part in the Poster presentation.
Rigzin Spalbar appreciated NIELIT, NIC, Leh and Degree College Leh for organising the programme & to launch this day successfully like the rest of the country.
Talking about the Digital India Programme, Spalbar said that under Digital India Programme the vision of our country is to achieve complete digitization of country by 2020 and make our nation self-reliant in internet coverage.
EC Higher Education Shafi Lassu, DC, Leh Saugat Biswas and SSP, Leh Dr Sunil Gupta also talked about the Digital India Programme and encouraged students to take part in this programme. Students were also told about the negative impacts of internet along with its importance.
Controlling Officer, NIELIT Phunchok Toldan gave a detail presentation about the aims and objectives of Digital India Programme.
The day was called off by the vote of thanks from Technical Director NIC, Leh Jamyang Namgyal.