Deputy CM reviews works of housing and power departments in Leh
50% of water supply and sewerage system completed and debris from road will be cleared by the end of
By
Reach Ladakh Correspondent
LEH, Jun 14, 2017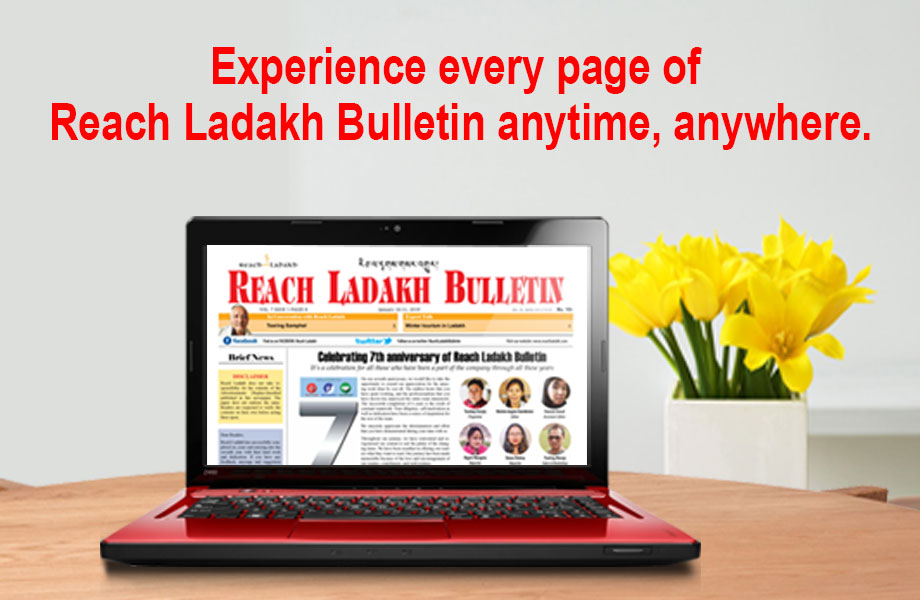 LEH :
A review meeting for the ongoing works of housing and power departments was held on May 19 in Leh.
The meeting was attended by Chering Dorje, Minister for Ladakh Affairs and Cooperative, Dr. Sonam Dawa, CEC, Dorjey Mutup, EC Works, Tsering Wangdus, EC Agriculture Tsering Wangdus, Prasanna Ramaswamy G, DC, Chief Engineer, SE PDD, Ex-En PHE, Ex-En PDD, Ex-En Construction, Ex-En Projects, Ex-En R&B, Administrator MC and engineers of PDD.
Dr. Singh enquired about the progress of four major projects sanctioned under Urban Infrastructure Development for the small and medium town (UIDSSMT).
Dr Sonam Dawa, CEC explained that 50% of water supply and sewerage system has been completed and by end of May all the debris from the road will be cleared and handed over to R&B department for tar macadamisation.
He added that execution of the sewerage treatment plant has also commenced and the solid waste management is in progress. He also informed about the two-foot bridges to be completed by end of this season, the development of garden along Housing Colony on Leh-Manali national highway and multi-storey parking in Leh town.
During the meeting, Deputy CM stressed upon the Engineers to follow a time line while executing any such big projects and directed them to have everything in writing. At the same time, he instructed DC and all the heads of engineering wing to conduct timely review daily, weekly, fortnightly involving Hill Council while considering a comprehensive view and ensuring quality work.
He urged CEC and DC to approach outside consultant companies to participate in the tendering for various project. He also directed Ex-En R&B to redesign the open stadium near Spituk and to complete the project within the earmarked amount of Rs.4.50 crores at the earliest.
Deputy CM enquired about the status of DDUJY and power grid in Leh district and the present electrification scenario. A detail description of the power supply, transmission line and other details were provided by CE, SE and Ex-En. He said that the present government is committed to providing 100% electricity and all efforts are being made to stabilise PDD in the state which he said disturbs the state budget. "Once PDD gets corrected things will automatically fall into place," says Dr. Singh.
The issues of PDD were also highlighted and in particular, the staff shortage at Ex-En and lower staff level, need for more substations and regularisation of daily wagers.
Dr. Singh decided to call for a separate meeting in secretariat to discuss on all the issues and demands of PDD and directed the officers to come prepared with detail reports.
He gave full assurance to attend to the problems and challenges faced by PDD in Leh to ensure uninterrupted power supply in the region. He further informed that the issue of regularisation of daily wage labourers from Leh has been taken up separately and ensured to redress the issue in next 15 to 20 days.
Dr Dawa also raised the issue of Utilisation Certificate not delivered to centre government from state on time thus hindering timely sanction of funds for Leh district.
Dr. Singh ensured to take up the matter with state government and look for a way out to send UCs from Leh on time to centre considering the short working season in Leh.