Deputy Chairman, Leh inspects SNM hospital
By
Reach Ladakh Correspondent
Leh, Aug 03, 2019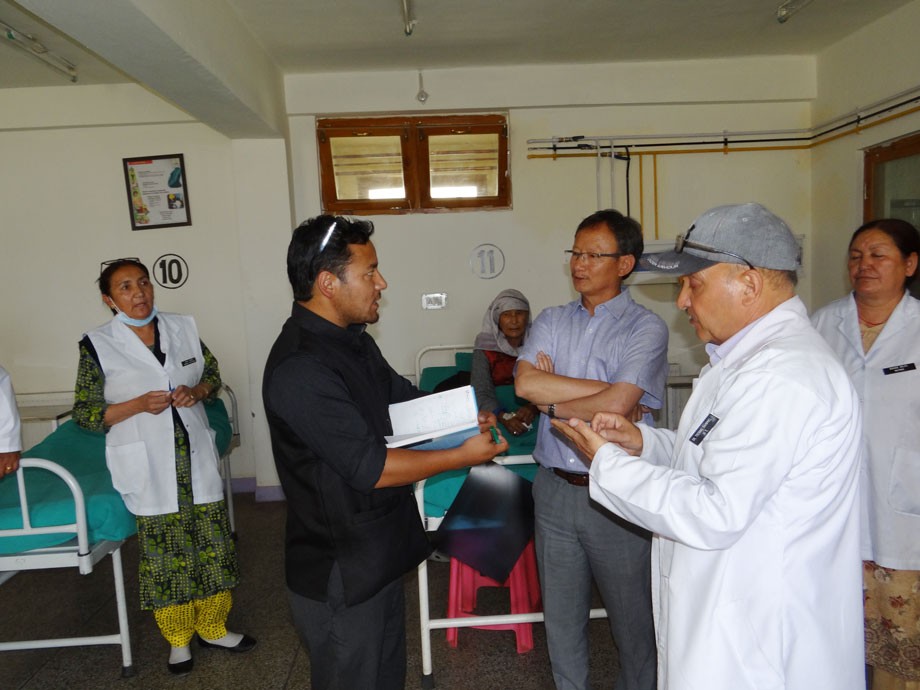 Leh :
To project the issues and demands of SNM Hospital Leh with Governor J&K, Tsering Sandup, Deputy Chairman, Hill Council, Leh visited and took stock of the SNM hospital, Leh on August 2.
While inspecting all the wards, he inquired about the facilities being provided to patients. 
Dr. Tsering Samphel, Medical Superintendent, SNM Hospital Leh, Dr. Motup Dorjey, Chief Medical Officer, Leh and doctors apprised Deputy Chairman about the problems of SNM Hospital in detail. 
Talking about the acute shortage of doctors and nursing staff in the hospital, they informed that the 300 bedded hospital is still operating with the staff strength meant for only 150 beds. They further requested for earliest fulfillment of all the required posts for 300 beds announced in the State Budget for Leh Hospital.
Deputy Chairman also visited Oxygen Plant of the Hospital where Dr. Samphel informed that the Oxygen plant is the lifeline of all the hospitals of Leh district including SNM Hospital Leh. He highlighted the need for one additional chamber as servicing of the running chamber is already due. 
Also, procurement of MRI machine, completion of a helipad for SNM Hospital and other issues was also discussed.