Cultural Academy workshop on Traditional Ladakhi Music
By
Reach Ladakh
Leh, Mar 12, 2013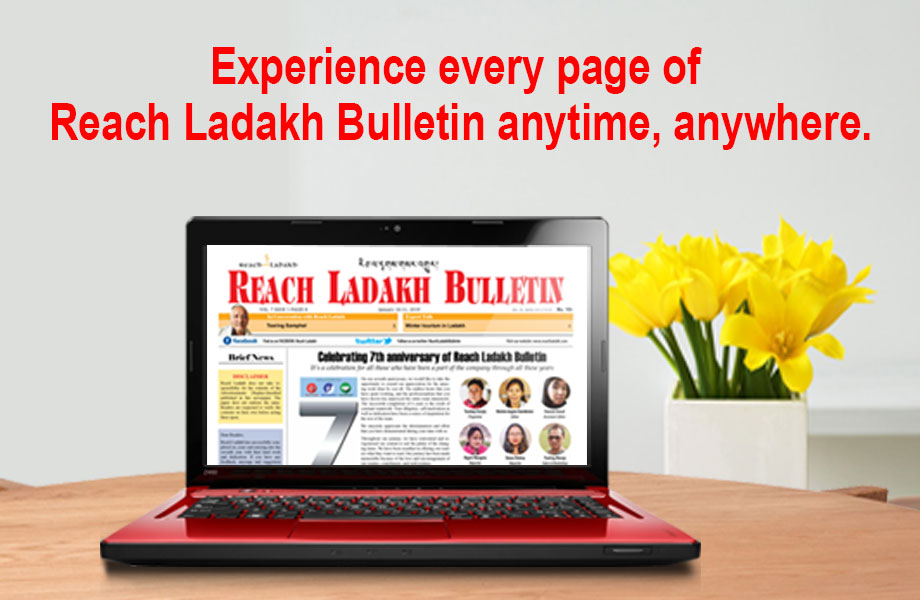 Leh :
With the aim to encourage traditional Music, J&K Cultural Academy, Leh commence a 15- Day workshop cum training camp on March 11 at Academy Hall, Leh with a scintillating Damnyan (Lute) show. 
The workshop was inaugurated by Sh.Gurmet Dorjey, Executive Councillor, Tourism, LAHDC, Leh, who was the Chief Guest while Sh. Tsering Sonam, Councillor, LAHDC, Leh was the Guest of Honour on the occasion. 
A numbers of Dhamyan (Lute) artists of traditional musician from different blocks of Leh District participated in the inaugural function of the workshop. 
While speaking on the occasion Sh. Tsewang Paljor, Head of the Department, Cultural Academy Leh, said that this workshop is being organised mainly with the aim to raise awareness among youth of Ladakh region about the traditional, art and culture of the region.
Assuring his full support Gurmet Dorjey, Executive Councillor, Tourism, LAHDC, Leh appreciated J and K Academy of Art, Culture and Language for conducting the training to the Ladakhi traditional musicians who is determined to nourish the traditional music of Ladakh, and play a greater role to pass on this musical knowledge to our coming generations. 
He further assured that LAHDC will provide fund from council CCDF.
Tsering Sonam, Councillor, LAHDC, Leh who was the guest of honour on the occasion said that it is matter of pride that Ladakh is well known all over the world for its rich culture and Traditional Music.
We are happy that music lover of Ladakh are keen to learn and are giving good response.
Sherap Dorjey, Expert and Master Trainers for workshop/training said he feels proud for being a part of the workshop and urged the trainee for collective efforts to preserve and promote the musical importance.
Nazir Hussain, Sr. Cultural Officer-G1, presented vote of thanks, while Sh. Tundup Dorjey,Research Assistant, conducted the proceedings of the programme.