Cultural Academy Leh organizes Balti Mehfil-e-Mushaira
By
Reach Ladakh Correspondent
Leh, Mar 02, 2013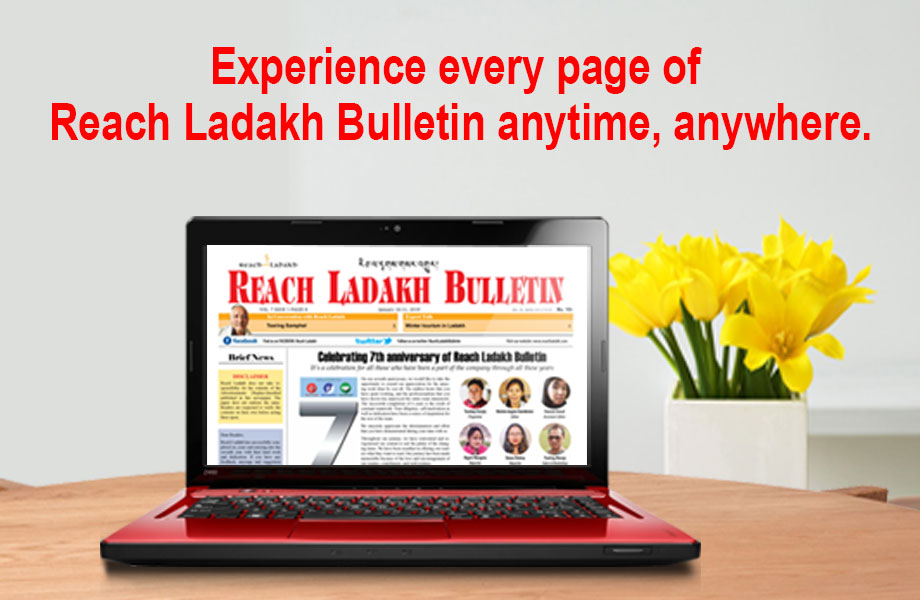 Leh :
Jammu and Kashmir Academy of Art, Culture and Languages, Leh organized a Balti Mehfil-e-Mushaira on March 2 at Academy Hall, Leh. As many as 16 poets from in and around Leh town participated in the poetry. Sheik Zain-ul-abidin, Prominenet Religious Scholar of Ladakh was the Chief Guest on the occasion. 
Speaking on the occasion, Sheik Zain-ul-abidin lauded the efforts of the Academy in organizing such programme from time to time. He termed the poets as the eyes of the society who can play a great role in eradicating the social evils by virtue of the persuasive power of their poetry. He also lauded their untiring efforts for taking keen interest in the realm of poetry that has no apparent benefits in terms of money.
He also urged upon the Special Officer for Culture G1, Leh to organize such literary programmes at different places so as to disseminate the poetic tradition and message to wider audiences.  On the occasion Sheikh Hussain Ali, Imam-e-Juma cum Religious Scholar of Ladakh Region, said that it is a matter of great satisfaction that the land of Leh has a good number of poets in such a small magnitude of population as compared to other places. 
He further emphasized the need to organize such programmes at schools and colleges with the objective to impart awareness and to imbibe poetic inspiration among the younger lot. 
Earlier in his welcome speech, The Editor Leh, Gen. Tsering Chosphel  said that Cultural Academy Leh is has always been committed to the preservation and promotion of Art, Culture and Languages in Leh district through such literary and many other such programmes. 
He applauded the role of poets in Leh in guiding and encouraging young and firsthand poets to excel in the field of poetry and literature. He also said that the local poets have the calibre to keep the tradition of poetry in this part of the world alive in a local context and local aura.
He said that Cultural Academy is always open to lend a helping hand to the people who are interested to showcase their poetic talent and urged upon the novices to make it possible to participate in such programmes so as to have a knowhow of the ambience and to seek necessary guidance from the senior poets.
He urged upon the concerned quarters connected with the Academy to keep continuing their support enabling the Academy to fulfil the desired objectives with ease and contentment.
Sh. Ali Mohd.  conducted the proceedings while as Dr. Thupstan Nurboo, Assistant Editor, delivered the Vote of Thanks.