Cultural Academy conducts theatre workshop for Children
By
Reach Ladakh Correspondent
Leh, Mar 27, 2013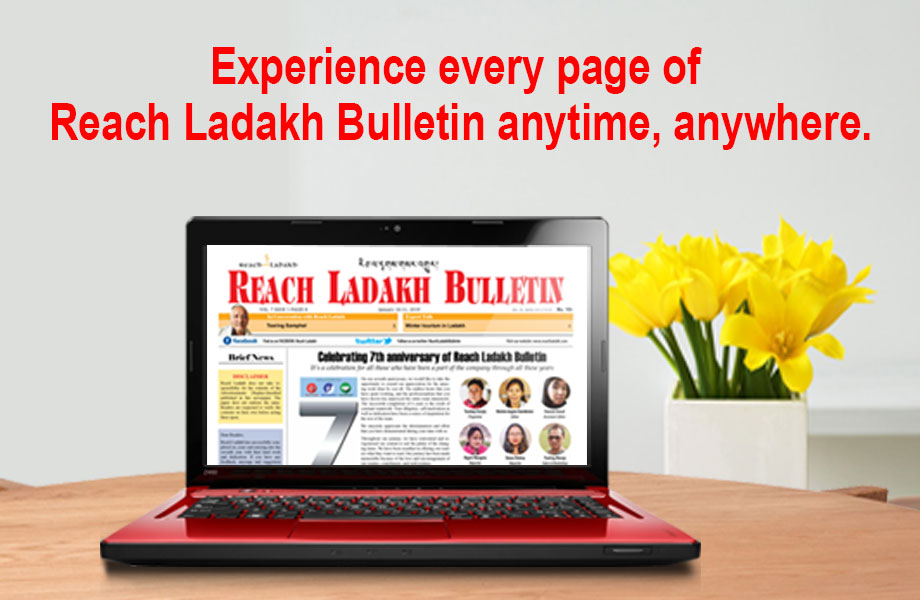 Leh :
To promote theatrical art a special 7-day ' Children Theatre Workshop' was organised by J&K Cultural Academy at LTO Auditorium (Ladakh Theatre Organisation) on 26th March and will be continue till 1st April. 
About 50 students from different schools of Ladakh attended the workshop. 
Tsewang Paljor, Senior Cultural Officer-G1, in his welcome address said that the main workshops objective is to highlight the importance of "Theatre in Education" in School level. He said that theatre in education is the one of the main programme included in "Sarva Shiksa Abhiyan" but unfortunately Ladakh is lacking behind in implementing the special course in school level. 
He stresses the young trainee to maintain the discipline during the workshop because the first lesson of the theatre is discipline, without it they cannot learn anything. Earlier theatre workshop activity was limited to the cities of Jammu & Srinagar but later on it was extended to all the districts of the State included Leh district, he said. 
Padma Dolker, a trainee student from Girls Higher Secondary School Leh said, "I never thought such workshop will be conducted here. People in our village are passionate about films, arts and theatre. We are very fortunate and happy to receive such training."
Remembering the old times Tsering Nurboo Martse, Chief Guest said, "Earlier Ladakhi society was not aware about the theatre importance. After 80's it was introduced by the first Ladakhi NSD graduate, Sh. Mipham. He was awarded for his excellent contribution towards theatre with Sangeet Natak Academy Award in 2011 by GOI. 
Nazir Hussain, Senior Cultural Officer-G1, said, "We have received good response for this workshop especially from girls. 
He emphasised that with studies it is equally important to take part in curricular activities where the children get all-round development. Theatre is the best medium to spread social message and youth need to be involved. He further added that Youth are the driving force of society and we want to involve them in reviving the theatre culture."
Gen. Tsering Chosphel, Editor, said on the occasion that main aim to organise such workshop is to educate and bring the young generation about importance of theatre in education and discipline in their life. 
Mipham Otsal said, Theatre play a vital role in everyone life. He said the need of promoting the theatre movement in Ladakhi Children has inspired him to take up the initiative. He added that for centuries Theatre, street plays have played a significant role in communicating important social, cultural and religious messages, especially in the rural areas, where it is an effective medium for influencing social change. The attempt was to make people aware of the need for harmony in the society and to bring an end to violent activities.
Stanzin Angmo, another participant said "I feel really happy to be a part of this workshop. Now I will tell people about the importance of theatre, it carries a message of universal brotherhood and peace." 
Nazir Hussain, Senior Cultural Officer-G1, presented vote of thanks, while Dr. Thupstan Nurboo, Assistant Editor, conducted the proceedings of the programme.