Council Model School, Spituk celebrates annual day
By
Reach Ladakh Correspondent
Leh, Sep 09, 2019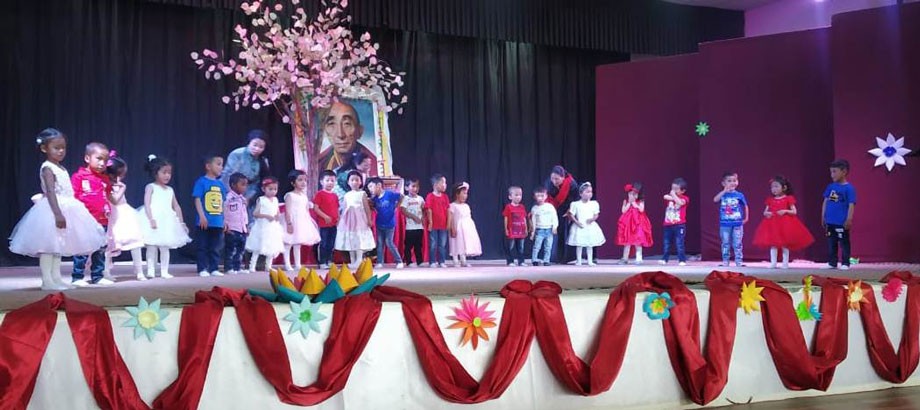 Leh :
Annual-cum-Parents day of Council Model School, Thugu-e-Ldumra, Primary School, Spituk celebrated on September 7 at the community hall, Spituk.
 
Chief Guest of the occasion, Gyal P Wangyal, CEC, LAHDC, Leh reiterated the vision of Former CEC, Late Dr. Sonam Dawa to adopt one government school by each Councilor with the objective to strengthen government schools. 
 
He said that the schools adopted by some of the councilors are doing well in terms of enrolment and quality education. He informed that Primary School, Spituk is one of the best among them. Also, he stressed on ensuring a strong foundation of schooling at the primary level. 
 
Gyal P Wangyal assured full support from Hill Council in improving education quality in the district. He said that education has always been the top priority of Hill Council but it is equal responsibility of Council, Education Department, teachers, parents and community to work in collaborative and coordinated manner to ensure good quality education in government schools. 
 
He further highlighted PM Modi's scheme of Beti Padao, Beti Bachao and stressed on giving good education to girls that will ensure self-confidence and respect in the future. He appreciated the role of Ama Dolma from Phey for her contribution in improving Ldumra School through her organisation action Ladakh and also Dr. Tsering Nurboo, Sr. Physician and other members of the school action committee for rendering their services to the school. 
 
Talking about the comprehensive vision document drafted by Dr. Nurboo for the up-gradation of Primary School Spituk he said that now it's the responsibility of all the stakeholders to ensure its implementation on the ground.   
 
Colorful cultural performances and skit were showcased by the students of the school and prizes were also distributed to the position holders in academics. 
 
Tashi Dolma, J D Education, Ladakh said that people of Spituk village is lucky to have such good school at their doorstep because of responsibility and ownership of the school taken by the village community. 
 
She said that more than enrolment, now the focus is on providing quality education to the students ensuring their holistic growth and personality development in government schools. She stressed on instilling a sense of confidence rather than competition in children and said that parents are their best role model, thus they hold the greatest responsibility to shape the future of their children. 
 
Geshes Thupstan Rabgais, Dr. Tsering Nurboo, Senior Physician and Padmashree awardee, Nambarder Spituk and a parent representative also spoke on the occasion.