City vehicular speed limit calls for regulation: SPCA, Leh
By
Reach Ladakh Correspondent
Leh, Jul 02, 2019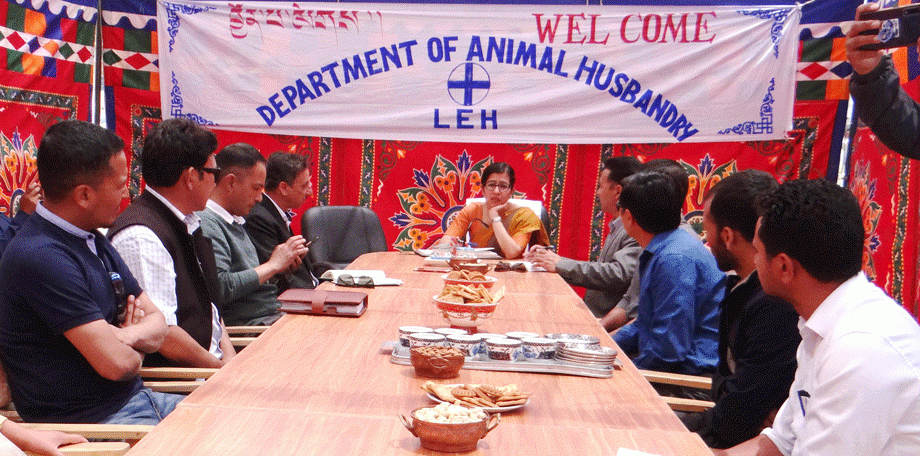 Leh :
To discuss issues related to safety and security of animals in the district, Avny Lavasa, DC, Leh who is also the Chairperson of Society for the Protection of Cruelty to Animals (SPCA) Leh, chaired a meeting with the members of SPCA at Animal Husbandry Department premises, Changspa on July 1. 
The members urged for the regulation of vehicular speed limit especially in and around Leh city to keep a check on serious injuries and even death of animals. Conduct of awareness programmes to educate people about the importance of animal welfare to be conducted in future was also discussed. Regarding the awareness programme, Chairperson Lavasa directed them to prepare a presentation.
SPCA, working in collaboration with Animal Husbandry Department Leh, updated Chairperson Lavasa in detail about the  issues pertaining to staff strength and their salaries.   
SPCA works towards the safety and security of animals and other then Animal Husbandry, Superintendent of Police, Divisional Forest Officer, Wildlife Department and District Panchayat Officer are the executive members of SPCA.  
Dr. Mohd Iqbal, Secretary SPCA; Razdan, Executive Officer Municipal Committee Leh; Phuntsog Wangyal, Jt. Secretary SPCA, veterinary doctors, officials and members of AHD and SPCA, were also present during the meeting.