City celebrates environment day
By
Padma Angmo
Leh, Jun 06, 2015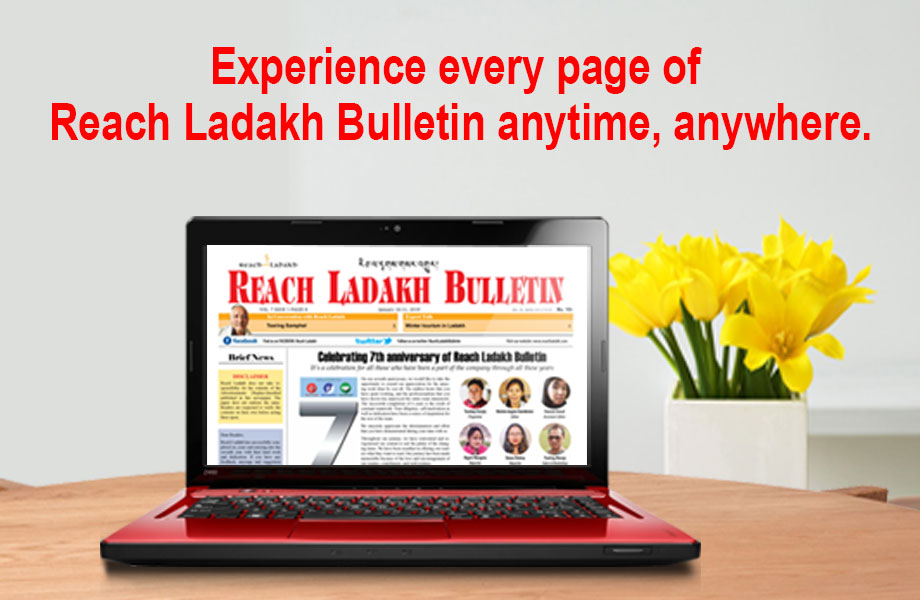 Leh :
In order to create awareness about a healthy & greener environment Women Alliance of Ladakh with Young Drukpa Association & People Action Group for Inclusion Right (PAGIR) celebrates World Environment Day on 5 June.
A procession was started from WAL Office, Chubi Leh to LAHDC, office Leh by holding banners and placards and a street play was also performed by SECMOL students. The aim was to implement some positive environmental action as well as to make common public aware about environmental issues.
Young Drukpa Association, President, Padma Tashi highlighted the five important points in the memorandum which included to make Ladakh a polythene free zone, to check old cheap Diesel vehicles running in Leh which was banned by NCR Delhi, ban on washing vehicles and clothes at Sindhu Ghat, ban on disposal management in Leh, and to keep our city area clean to avoid dumping in steam, canals and proper bathroom drainage system must be in every home. Later the memorandum was handed over to Executive Councilor, Health Dr. Sonam Wangchuk at Council office.
He further added that unlike every year, this time our focus is to sensitize the people instead of cleaning the Environment by themselves. We requested SECMOL to organize street play on this issue because people are not taking much interest in attending lecture and therefore we provided this new method, according to the public interest.
Rinchen Angmo, WAL President said that it is being celebrated by Women Alliance of Ladakh since last twenty years & every year we clean our Environment. She added that we must sensitize the people regarding environment issues of our region. We already put our best efforts to keep Ladakh healthy and hygienic. But every time we remain helpless and lack support from the administration.
Mohd Iqbal, PAGIR President expressed that neatness and cleanness should be the concept of each and every citizen, so that no one should be irresponsible. He said that WAL, PAGIR and YDA are working from many years to solve the problem. He also added that such awareness sessions must be provided in schools & at the Academic level to save our environment. Constructing buildings, increasing of vehicles have their disadvantages which are almost ignored by the people from which our surrounding is losing its quality.
In the end, Dr. Sonam Wangchuk appreciated the associations WAL, YDA, PAGIR & SECMOL for their efforts to make the people aware about the environment. He hoped that their endeavor will bring fruitful result in future.