Chospa's 'Jigsten' movie premiered at Diskit Tsal Community Hall
By
Stanzin Dasal
LEH, Dec 14, 2016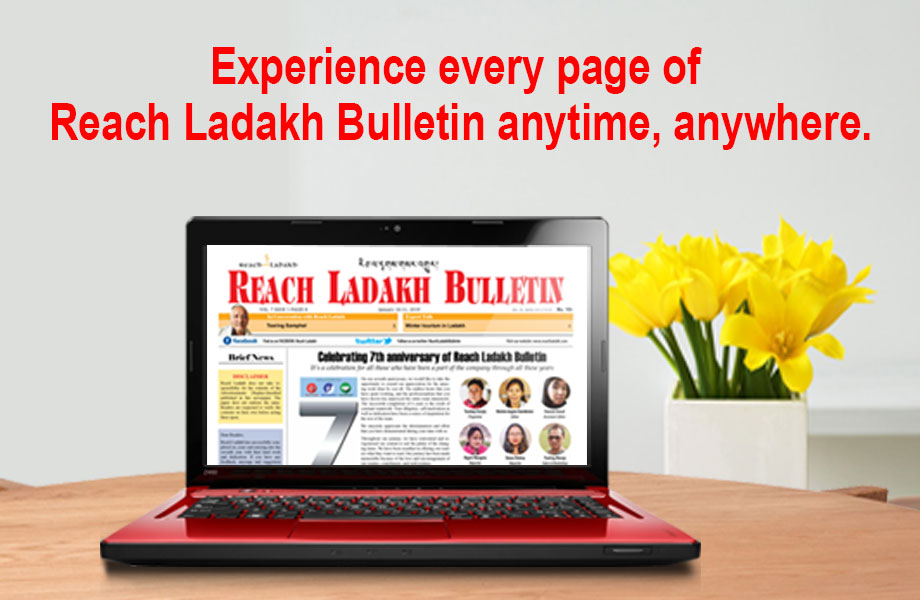 LEH :
A film based on an exhilarating love story and dramatization of worldly suffering 'Jigsten' directed and produced by Tsering Motup- Chospa was premiered on December 2 at Diskit Tsal Community Hall, Leh.
The 7 Lakh budget film depicts the story of a girl who goes through struggle and hardships of life. The movie sends the message of the universal law of cause and effect to revolutionize in one's life.
The first local production house Chospa creation released first video album of Ladakh 'Hai Gawey Neymo' in the year 2000 and has produced and directed 16 video albums, 21 telefilms, 100 teleserials episode and 6 feature films. Out of six movies released till now 'Zadol' received the Best film award in the Ladakh International film festival award.
Congratulating the artist and the film crew for the movie, EC Agriculture Tsering Wangdus praised the talent of the artist and keeping the modern and traditional values intact. He further assured that the council will work for the early completion of new auditorium hall which is in need in Leh.
Talking about the problem faced in screening the movies in Leh, Advisor LMCS Tsetan Angchok stressed the importance of having an auditorium hall. He appealed the administration and the council to look forward in building a hall which will boost the morale of the filmmakers in making and releasing more movies in near future.
EC Agriculture Tsering Wangdus along with Lower Leh Councillor Phunchok Wangdan released the film poster. Councilors, Padmashree awardee Murup Namgyal, Mipham Otsal, Director, Ladakh Theatre Organization and many other were present.