BSNL focuses more on wireless Connectivity in Ladakh
By
Padma Angmo
Leh, May 05, 2015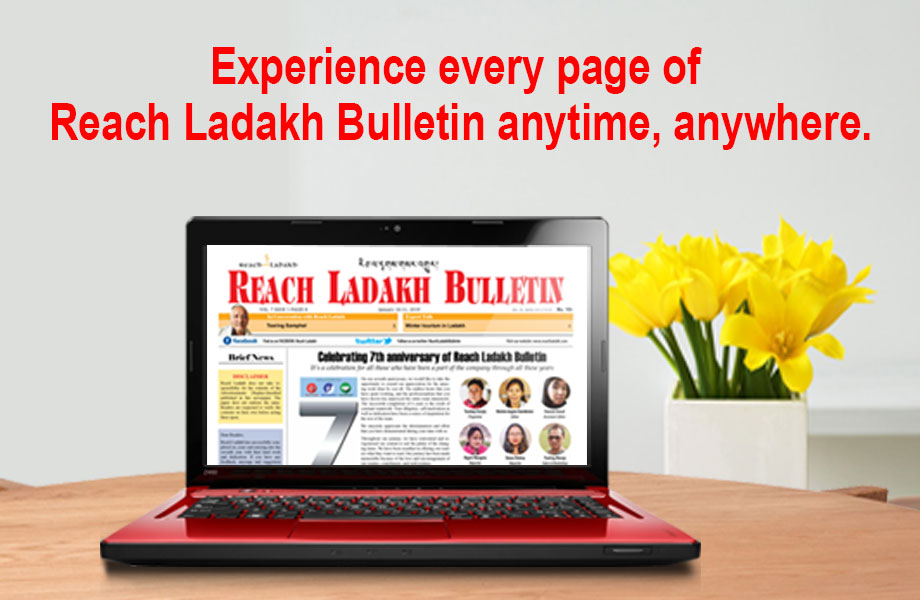 Leh :
With the road widening and clearance work being carried out on the Leh-Srinagar National Highway has caused severe service breakdown in the BSNL network and damaged underground OFC (Optical fiber cable) line in the area. To discuss the issue and answer the public grievances a press conference was held by Phunchok Dorjey, TDM BSNL, Leh on 28 April at BSNL Office.
Talking to the media he said that because of road widening activities going on the national highway the OFC line has been damaged due to which internet and other mobile services has been affected. But the transmission team works on a regular basis to solve the matter. 
BSNL in coordination with Army ensured for the minimum damages of OFC and they do prompt restoration. Even the road widening task is almost clear, but sometimes due to development activities going on even in the local area OFC also gets break down. He added that BSNL has submitted Detailed Project report (DPR) to Department of Telecom (DoT) for an alternate OFC cable from Srinagar-Bandipura, Musko, Drass, Sanku, Batalik, Khaltsi, Liker etc. He also said "We would strive hard for service improvement in the region especially in removing traffic congestion, Wi-MAX, Broadband connectivity, EVDO, 2G service improvements as 2G is available, where we get mobile tower but for that we need the support from concerned department particularly the PDD for power supply".
BSNL Leh is planning to erect 35 additional towers in both the District and to cover the main area of Ladakh such as Pangong lake, Khardongla, Tsomoriri, Changla, Gumri etc including 28 towers from Ministry of Home Affairs towards China border are under process for which DPR had been sent. Revealing about additional towers he said that every year new towers are erecting.
Particularly in Ladakh they are focusing on wireless connectivity and they are also gave stress on erecting more and more WiMAX tower, EVDO towers, improvement of 2G for higher data speeds and putting additional towers for removing congestion. He further said that presently there are 113,000 BSNL consumers in Ladakh.