Body of missing girl found in brutal condition
One cleric arrested for rape, murder of the missing girl
By
Rinchen Angmo Chumikchan
Thiksay, Feb 19, 2015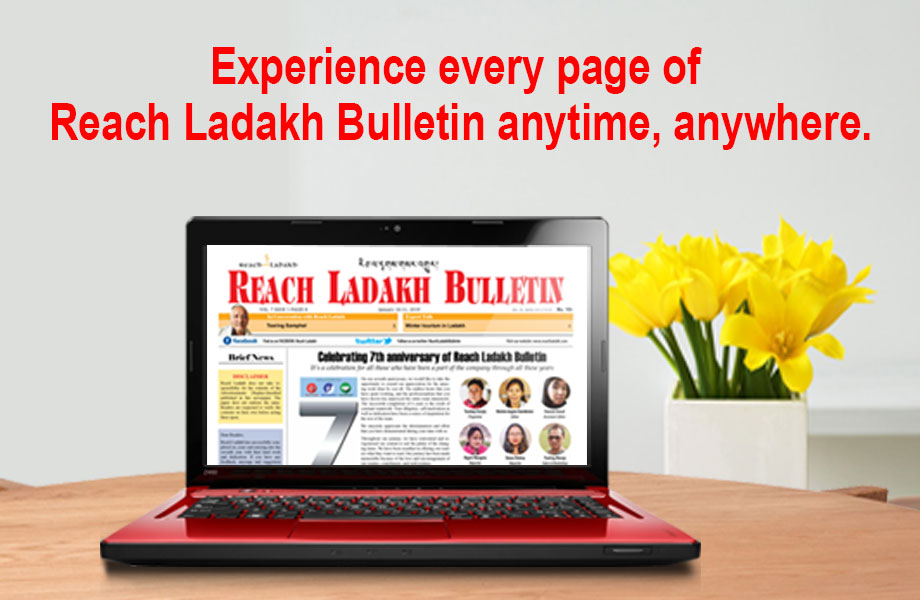 Thiksay :
The 16-year-old girl was found murdered lying in a water channel at Thiksay on 9th February at around 5:00 pm. Her body was found almost after two and a half months.
Police have arrested the alleged accused for rape and murder of the missing girl. A Special Investigation Team (SIT) formed to probe the incident zeroed in on Siraj, who confessed to his involvement in the rape and murder of the deceased," said police.
"He has been put behind bars. We have launched a manhunt to nab other culprits," said SSP Sunil Gupta.
What happened?
She was missing since 26 Nov, 2014.Within 24 hours, her family members registered missing report in Leh police station. A case FIR/No. 138/2014 U/S 366 RPC was registered. Later, Section 302,376 of RPC has been added in the case. Police team were formed to investigate the case. A call from outside Ladakh was made to the family to inform that the girl is safe. Police fail to trace the phone. Police team were sent to Delhi to trace the girl but all in vain. There were many rumours in-between about the presence of the girl in different places. One of the suspects in the case was called to the police station to interrogate.
The alleged accused
The suspect is a 24 years old cleric, Siraj-ud –din, a resident of Sapaol area of Bihar, who was putting up with the victim's family in Thiksay, where he was serving as an imam at a local mosque. "He was staying with the family for 4-5 years and was brought to Leh when he was 18", said SSP Sunil Gupta.
The victim
She was last seen at her place in Thiksay around 0930 hrs on November 26 when she left for school and did not return. Since then nobody knows about her whereabouts and went missing mysteriously from Thiksay. In this regard, District Police Leh had announced a cash reward of Rs: 50,000/= to the person who will give a valid information about the missing girl.
Body recovered after two and a half months
On 9th February, her body was found in Thiksay in a very brutal condition. Police received information about a dead body lying in a water channel at Thiksay around 1700 hrs and a police team rushed to the spot and recovered the body of the missing girl.
Nobody has imagined that her body will be recovered from her own native place Thiksay and that also within a range 250-300mtr away from her home which was shocking for all.
"This is an extremely a tragic case and our sincere condolences remain with the family. Since Afsana went missing we have remained hopeful that she would be found safe and well and reunited with her family", said Ashraf Ali Barcha, President, Anjuman Imamia ,Leh.
Several religious and political heads showed resentment against the adm., who fails to trace the girl in time. The delegation submitted a memorandum to DC, Saugat Biswas and SSP Sunil Gupta. They termed the police inefficient and not competent enough to handle the case and demand experts from outside Ladakh. Further, they informed SSP that most of the crimes in Ladakh are committed by non-locals and demand that they should keep a strict vigil on the movement of Labours in Ladakh. They demand screening and police beat at different places.
The investigation
Police detained two suspects for questioning and got a strong lead about the case. And after through enquiry one accused is arrested on 10th February. Body of the deceased was sent for post mortem examination. Facts are ascertained and evidences are being collected in the case. After the post-mortem body was handed over to the family.
City pays tribute to the girl with candle-light vigil
People from all groups joined the candlelight vigil paying tributes to the girl on 11th January. A candle light vigil was taken out from bus stand to Jama Masjid protesting against crime and violence against women.
Thousands of people participated in the candle march. The speakers showed anguish over the police department in failing to trace the girl for such a long time.
"We want a zero-women crime in Ladakh, there have been changes in the law but society also has to change itself for this." said Phuntsog, a local woman.
Who is responsible?
"In this case it is clearly the inefficiency of Police department," said the locals while holding candle march in solidarity with the victim.
Candle march was also carried in Delhi in solidarity with the girl at Ladakh Buddha Vihara which was organised by LSWSD and AKSUD. They said that women are not safe in Ladakh and the administration is lousy in dealing with the issue.
Again a question arises, "Are women safe in Ladakh"?