BDC Elections: Training imparted to presiding officers, polling officers
By
Reach Ladakh Correspondent
Leh, Oct 18, 2019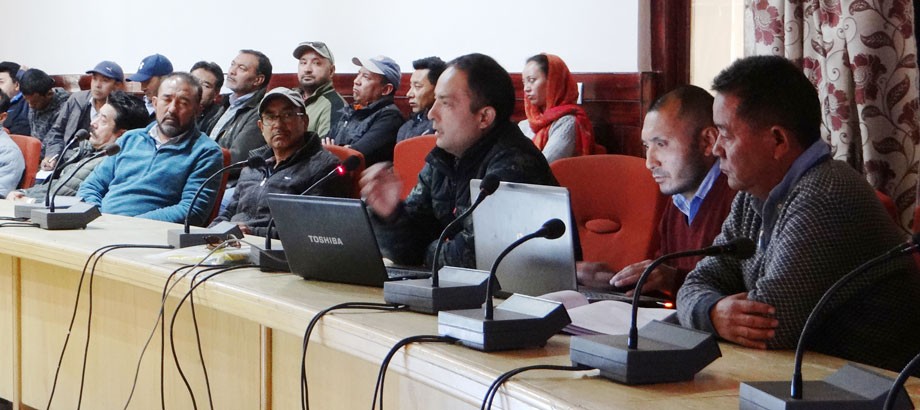 Leh :
For Block Development Council (BDC) elections, a hands-on training programme on poll process though ballot box was conducted for presiding Officers and Polling Officers on October 17 at DC conference hall.
Around 104 polling and presiding officers were trained by District Level Master Trainers Dr Stanzin Rabgais, DPO, Zakir Hussain, Tashi Dawa and Mohd. Ayub.
 
During the training session, the process of polling, handling and sealing of ballot boxes, duties of polling officers, counting of votes and other process was imparted.
 
The second phase of poll process training is scheduled to be held on October 21.