Archery, Camel Safari marks the two days 'Silk Route Festival'
By
Reach Ladakh Correspondent
Leh, Jun 29, 2015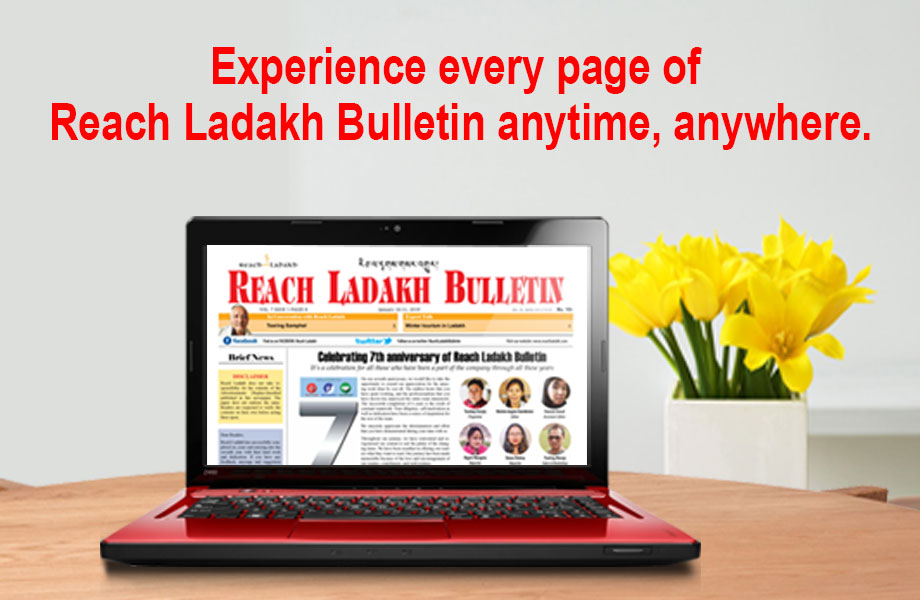 Leh :
The 3rd Silk Route Festival concluded at sand dune Leisure Park Sumoor, Nubra on 24 June. Rigzin Spalbar, Chief Executive Councillor (CEC), LAHDC was the chief Guest. 
The festival was inaugurated by Rigzin Wangdus, Councillor, Tegar-Sumoor at Sand dune Leisure Park Sumoor, Nubra on 23 June. He congratulates the organizers for organizing the festival for the third consecutive year successfully. 
Dr. Sonam Wangchok, Founder/Secretary of Himalayan Cultural Heritage Foundation said that the festival was initiated in 2013 in memory of Silk Route Traders and linkages Ladakh had with neighbouring regions. He said that the festival helps in reviving many dying arts and culture in the Nubra valley. He also said that the organizers are improving the festival every year, especially in offering unique tourism products through provision of the Ladakhi village cultural and traditional lifestyle in aspects of accommodation, hospitality, entertainment, arts and crafts. Dr. Sonam Wangchok also proposed to combine village level festivals and make it 4-5 days "Silk Route Festival of Nubra valley".  
 Cultural programmes, traditional food stalls, handicrafts stalls, and camel safari were a part of the festival.  Archery competition was also organized to spread awareness particularly among the younger generation and to revive the centuries-old sport of Ladakh. 
Fifteen teams from different villages of Nubra participated in the competition and Stak Thundel Tsogspa, Taksha bagged the trophy for the third consecutive year.
A power point presentation by Muzammil from Munshi Habibulla Museum, Kargil on the remnants of Silk Route Trade available in their family Museum was the highlight on the first day of the festival. 
Rigzin Spalbar congratulated Himalayan Culture Heritage Foundation and Samstan Otsal Tsogspa.  He said that this festival should be promoted to attract more tourists to Nubra valley which in turn will result in the economic development of the region. However, he also advised people to think seriously about the importance of cultural preservation, environmental issues, hospitality and service for tourists. He further added that LAHDC Leh has submitted a proposal to Hon'ble chief minister, J&K Government for opening a development authority in Nubra and said that LAHDC will strive hard to get it implemented at the earliest.
While appreciating and supporting the proposal of Dr. Sonam Wangchok for combining village level festivals to make it 4-5 days "Silk Route Festival of Nubra Valley", CEC said if it is possible, even the LAHDC Leh, and other concern departments will also collaborate and support it. 
Amchi Tashi Angchuk (Labab) was awarded with a "Certificate of Honour and Appreciation" during the festival in recognition and appreciation for keeping the traditional Amchi system alive and thriving at a time when people prefer to go for allopathic treatment. He has earned grateful and heartfelt appreciation through continues demonstration of his unselfish, faithful and devoted service in diagnosing and providing authentic treatment to patients. 
Two days Silk Route Festival was organised by Himalayan Cultural Heritage Foundation (HCHF) in collaboration with Samstan Otsal Tsogspa to complement the Sand Dune and Camel Safari in Nubra valley. 
Some other prominent guests included Dr. Sonam Wangchuk, EC, Health, LAHDC Leh, president, LBA, Nubra and councillors of Tegar-Sumoor and Panamik constituencies of Nubra.