Accused of Shey Lamdon case charged with another Section under Juvenile Justice Act, 2013
Accused in judicial remand
By
Rinchen Angmo Chumikchan
SHEY, Jul 14, 2017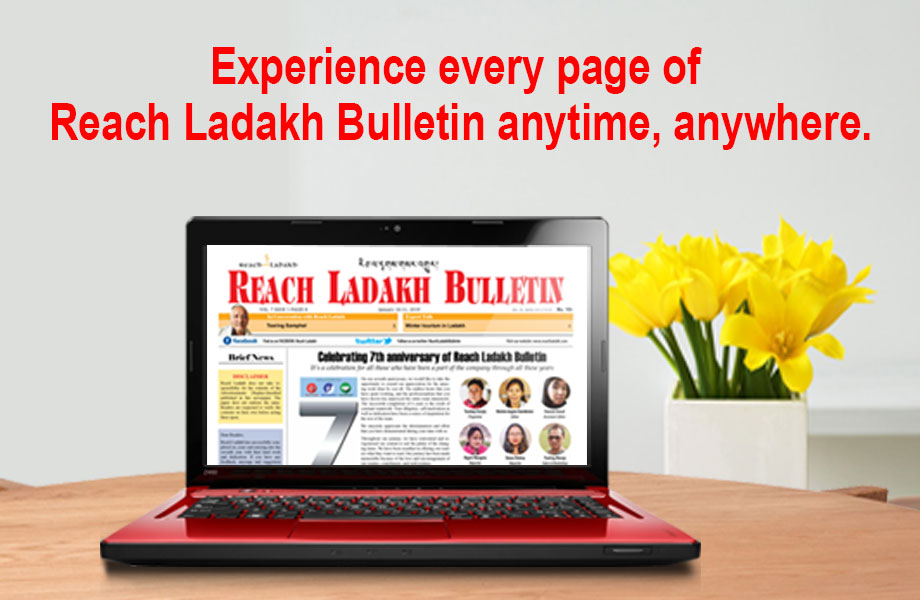 SHEY :
The 31-year-old man who had been arrested by the police on June 16 in connection with a sexual abuse case of a 6-year-old boy has been remanded in judicial custody.
Earlier, a case under Section 377 of the RPC was filed against the accused. Later, Section 24 of the Juvenile Justice (Care and Protection of Children) Act, 2013 (Punishment for cruelty to juvenile or child) had been added.
When asked about the case progress, senior prosecuting officer, Tsering Phuntsog, said, "The case is going in the right direction. We have recorded some statements".
He informed that Section 24 of Juvenile Justice (Care and Protection of Children) Act, 2013, has also been added. Phuntsog said that the police would file the charge-sheet after completing all the formalities.
Leh Lamdon disaffilialtes Shey Lamdon School
On July 1, Lamdon Social Welfare Society, Leh, Ladakh, said in a Press release, "a general body meeting was held where they unanimously decided to withdraw the name of Lamdon from Shey School with immediate effect".
It further reads, "However, for the current academic year, the interests of the students will be taken care of."
They also stated that the Shey Lamdon School was functioning in the name and style of Saint James School prior to 1992, which was then made a feeder School to Lamdon Sr. Hr Sec School, Leh, on the request of the then concerned management, exclusively for academic purpose in 1992.
The press release added, "The incident has caused an irreparable loss and damage to the very name, fame and reputation of Lamdon School, and society as a whole."
Reshuffle of School Management
In a July 9 meeting of the management, the executives were reshuffled in which Nawang Dorjey, Jandu, was appointed as President, Tsering Motup as Vice-President, Phuntsog Angchuk as Secretary and Tsering Angchuk as Treasurer.
Namgyal Angchuk, one of the members of the management, informed that there was no provision of Chairman in the bylaws of the school. He also informed that a new female warden had been appointed to look after the hostel.
He said that the decision of dis-affiliation was wrong as there were as many as 200 students studying in the school.
"We are in the process of sorting out things with Leh Lamdon but so far no response has come from their part and we are waiting."
Jamyang Tsering Namgyal, Martselang Councillor, who is following the case, said, "I have written a letter to Mehbooba Mufti, CM, J&K, on June 21, demanding a fast-track court to be constituted and to execute a judicial enquiry into the case but have not received any response yet".
He also informed that there were 45 private schools being run in Leh district. There should be a thorough check whether these schools were running properly or not. And also we need to check whether they have the proper registration from the competent authority or not to prevent such cases in future.
Speaking to Reach Ladakh, the mother of the boy said, "So far nobody has come forward for any assistance or help for the child. I am confused whom to approach and where to go for help."
Many questions have been raised about the safety of children in schools. Child sexual abuse, which has become a public health issue, has a girl victim in most cases, while studies indicate that boys are equally or even more at risk of being abused.