5th edition of 'Ladakh Review' launched in Leh
By
Reach Ladakh Correspondent
Leh, Jun 14, 2019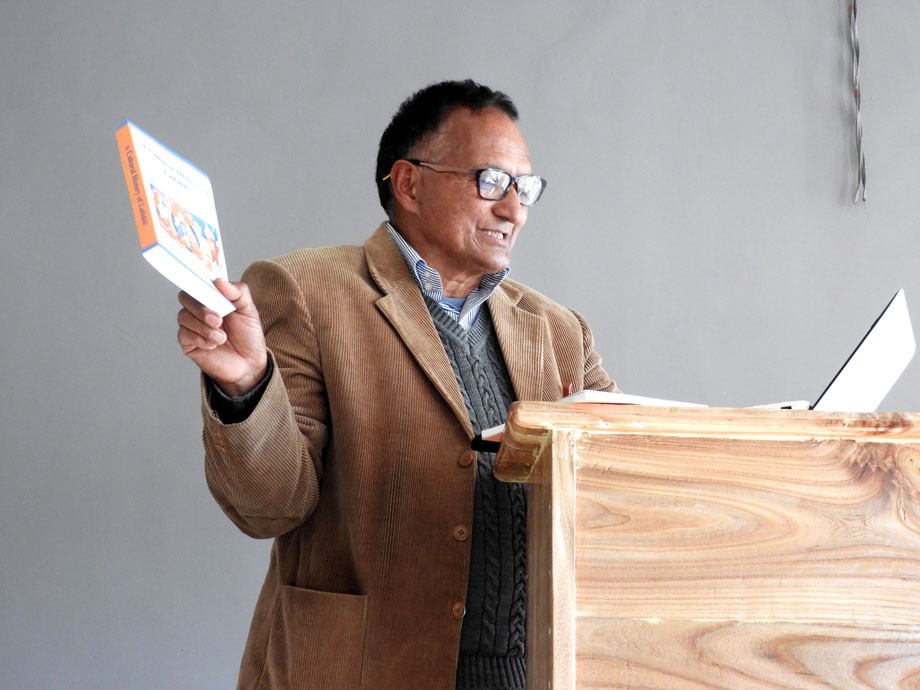 Leh :
The 5th edition of 'Ladakh Review' on water issue along with a revised edition of 'A Cultural History of Ladakh' compiled and edited by scholar Nawang Tsering Shakspo was launched on June 14 in Leh.
The program was organised by Tendrel travels in association with Centre for Research on Ladakh. 
Nawang Tsering Shakspo said that Ladakh, particularly Leh town is witnessing a tremendous socio-cultural transformation and time has come to give proper thought on promoting and preserving centuries-old culture and way of life of the people. 
Dr. Eshey Namgail, President, Municipal Committee, Leh, Pintoo Nurboo, Former Minister, Phuntsog, Former IGP and Ven. Thupstan Paldan, scholar and many others were present.
The speaker highlighted various environmental related issues such as traffic jam, parking, drinking water issue and blockage of sewer pipes and dumping of garbage and others.