42 Kanals of land occupied illegally in Agling
By
Reach Ladakh Correspondent
Leh, Jun 06, 2019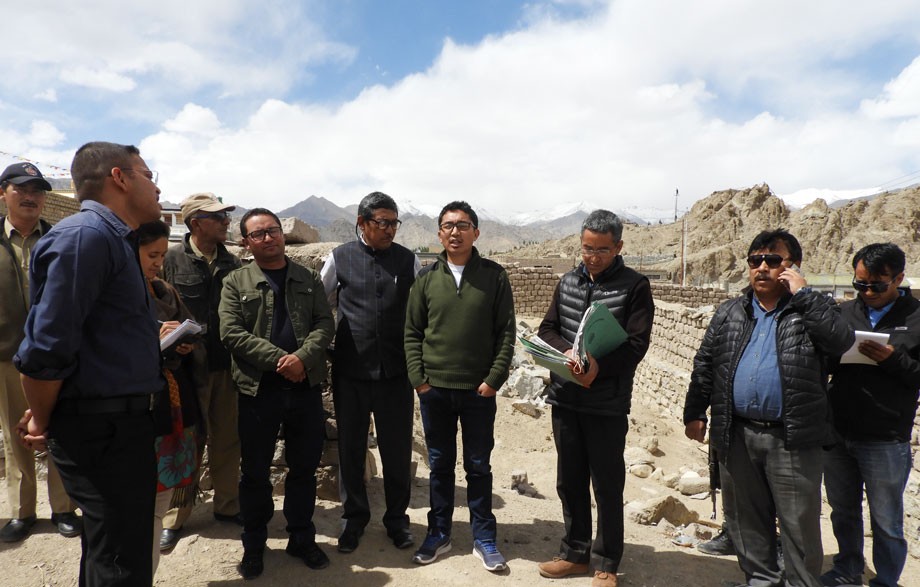 Leh :
In another illegal land allotment case, Jamyang Tsering Namgyal,CEC, Hill Council, Leh gave the decision to retain 42 Kanal of land at Agling on May 6.  He gave the decision in presence of Gyal Wangyal, Deputy Chairman; Stanzin Phuntsog, EC Agriculture; Mumtaz Hussain, EC Animal/Sheep Husbandry; Sachin Kumar, ADC, Leh; Gurmet Namgail,Tehsildar, Leh; Mohd Sharif, ACR In-charge, HQ Assistant and Tsering Angchuk, BDO, Rural Development Department. 
Addressing the media, JTN said that without any official allotment through Hill Council, 42 Kanal land has been allotted to 33 individuals and a group through illegal means. He said that it's the decision of Council to reserve the land and allot this officially to Rural Development Department with the purpose to provide accommodation facility to most needy and deserving homeless poor people. 
He added that the decision is based on complaints of public and detail enquiry of the case submitted by the concerned department. He said that the Council is determined to take corrective measures to stop such kind of illegal occupation of government land and assured not to let such things happen in future. 
"Many people are involved in this including Ex- Sarpanches, Nambarders and sitting councillor. No matter whosoever (influential) is involved in this kind of illegal activities should be stopped and discouraged," said Jamyang. 
He further said that legal notices will be issued to the present occupants and action will be taken as per law and land norms. He also projected people involved in this illegal land allotment and urged media for their support in exposing these people to stop such crimes in our society.