3-Days Festival at Karnataka concludes
By
Reach Ladakh Correspondent
Leh, Mar 16, 2015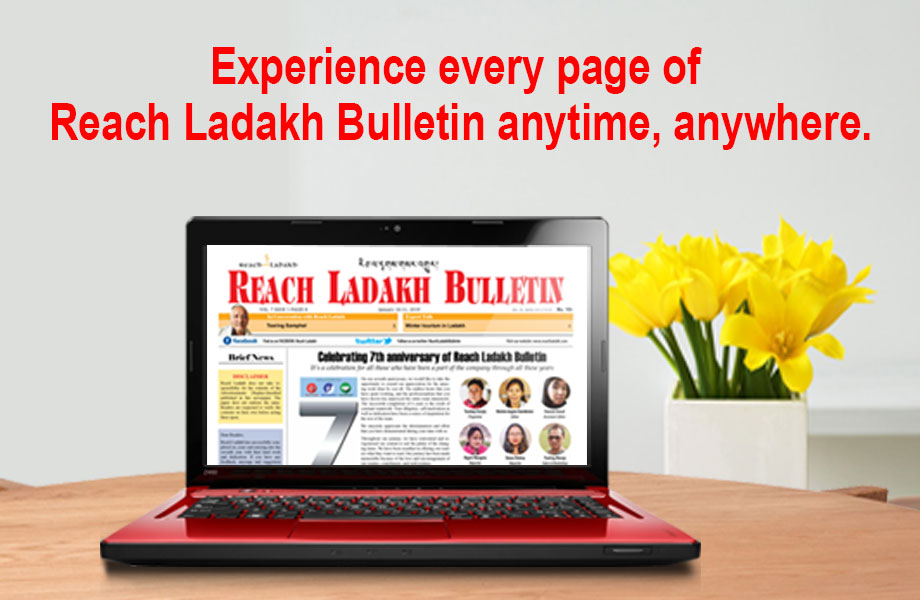 Leh :
The 3-Days Festival at Karnataka organized by the J&K Academy of Art, Culture & Languages in collaboration with South Zone Cultural Centre (SZCC) and All India Radio (Air) Madikeri, Karnataka from 7th - 09th of March concluded with enthralled and memorable performance by J&K artists.
Prathap Simha, MP, Kodag & Mysore, was the Chief Guest on the occasion and Anurag Tewari (IAS), Deputy Commissioner, Kodagu and M. Koorma Rao, (IAS) Chief Executive Officer, Kodagu were the Chief Guests on the occasion. 
Dr. E.N.Sajith, Director SZCC, Tanjavur, highlights the important of this 3-Days colorful festival in Karnataka. He said that the Ministry of Culture, Government of India, especially directed all the Zones Cultural Centre to organize "Jammu and Kashmir Festival" in their respective zones. He said that organizing such kind of colorful festival help strengthening the Nation by medium of cultural exchange.
He extends his thanks to the Government of Jammu & Kashmir specially  to Haroon Rashid, Secretary, J&K Cultural Academy for their tremendous support for organizing such mega festival in the southern part of India.  He further impressed and added that without the support of J&K Cultural Academy it was impossible to organize and invite more than 150 J&K artists from J&K State to Karnataka. 
The artists of J&K and Karnataka performed in the Concluding Day of the Festival. In the end, all the dignitaries, officials, audience and foreign spectators dance together as per the Coorg beautiful tradition and culture. 
Chief Guest, Sh. Prathap Simha, MP, Kodag & Mysore extend their gratitude to the all the artists of J&K artists and local Coorg artists for their brilliant performance. He said that our culture and heritage is our identity. He further stress upon the preservation of folk and tradition music of every tribe in today's modern world. 
More than 150 Artists from various regions of the J&K state participated in the3-Days Festival at Karnataka. 
At the ends, vote of thanks was presented by Mr. Nazir Hussain, Deputy Secretary/ SOCA-G1, J&K Cultural Academy.