20-yr-old student killed in road mishap in Chandigarh
His speeding bike caught fire and rammed into a divider, while the other also rammed into a divider
By
Reach Ladakh Correspondent
CHANDIGARH, Feb 16, 2018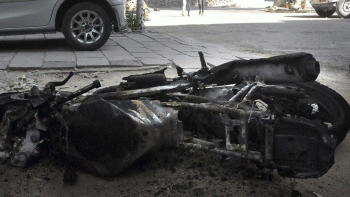 CHANDIGARH :
In a freak accident, Rigzin Norbu, 20, hailing from Leh died when his motorcycle crashed into the median on Sector 14-15 dividing road after his bike caught fire. He was on his way to Nayagoan village in Mohali, where he was staying on rent when the accident took place at about 10.45pm on Tuesday.
Norbu had turned 20 on January 29 and was pursuing graduation through evening classes at Panjab University.
The police were informed about the incident by an eye-witness, Chander Sharma, a student of Jetking Institute. "He was in speed when the bike suddenly caught fire and rammed into the divider," Chander told police.
As per the eye-witness, the impact was such that he fell about 30 meters away from his bike. He sustained a head injury and his chest was ripped after hitting the ground.
"We have registered a case and are waiting for the family so that the postmortem can be done. We are investigating that how his bike caught fire," said inspector Dalbir Singh, acting station house officer of Sector 11 police station.
PHOTO CAPTION: Burnt motorcycle at the police station, Sector 11 in Chandigarh.(Sikander Singh/HT)