Yarchos Chenmo begins with religious fervour
By
Reach Ladakh Correspondent
Leh, Jul 16, 2019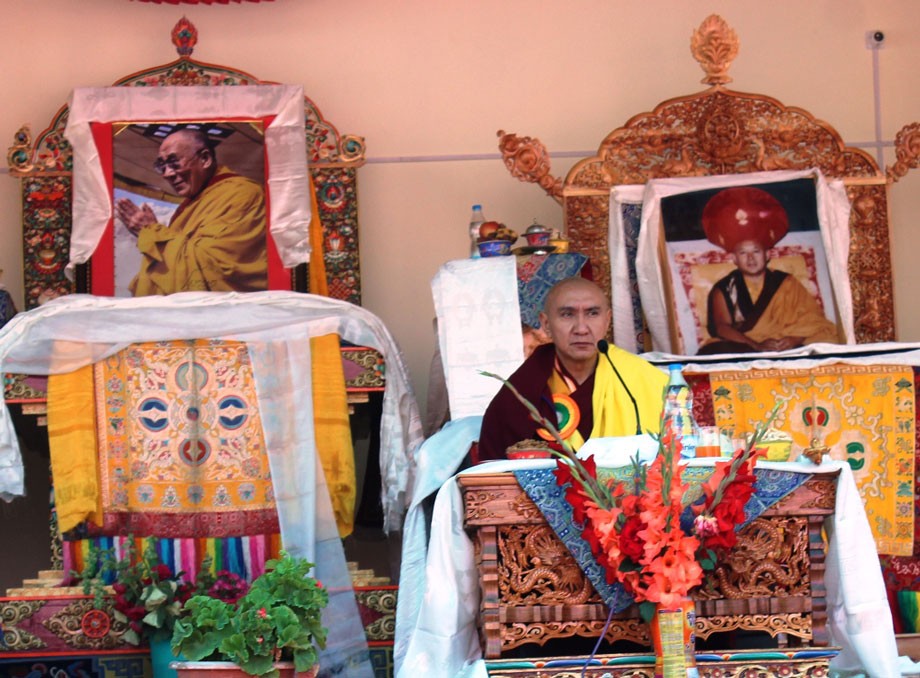 Leh :
The nine-day lDumra Khadot Yulsum Yarchos Chenmo begins with religious fervour on July 15.
Ven. Geshe Thupstan Rabgyas (Spiritual guidance of His Eminence Ling Rinpoche) who was the chief guest on the occasion hoped that Khadot Yarchos Chenmo would play a big role in highlighting the message of compassion, tolerance, peace and harmony taught by the Buddha. Besides, it will further strengthen the communal harmony among all the co-existing community. He made a special mention about the generous contribution of the Muslim community of Nubra in organizing Khadot Yarchos Chenmo and termed it as a rare example of communal harmony.
Ven. Shadup Chamba, guest of honour said that the message of Yarchos Chenmo would help to promote good traditional practices and discourage ill practices like caste system and alcoholism.
In commemoration with Khadot Yarchos Chenmo, the Cultural Academy Leh has organized a 5-day cultural training to the people of this area and to mark the occasion, a cultural programme was presented by the trainees. Cultural programme was also showcased by cultural troupes of Pinchimik and Khalsar.
People in huge number people attended the opening ceremony of Khadot Yulsum Yarchos Chenmo.
President LBA Nubra and President Nubra Muslim Association, Councilor Panamik Tsering Samdup, Councilor Deskit Tsering Wangchuk, Gobas and Panchayat members of entire Nubra region were also present.