World Heritage Day: Talks on Buddhist culture and heritage organised
By
Pal Thiksay
LEH, Apr 22, 2016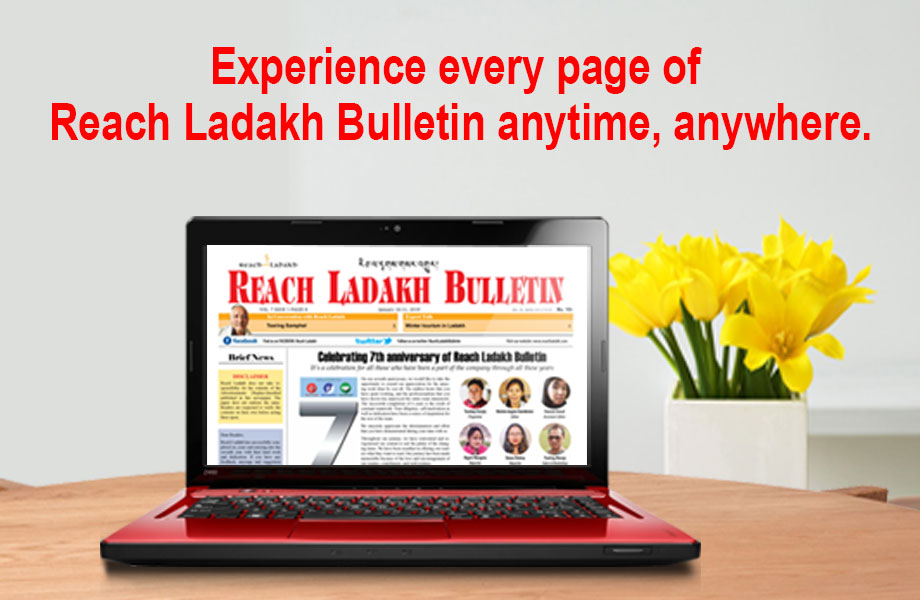 LEH :
World Heritage Day was observed in Leh on April 18 at Lonpo house near Leh Palace by Himalayan Cultural Heritage Foundation in collaboration with Central Institute of Buddhist studies (CIBS).
A discussion and talk on 'Buddhist cultural and heritage' were initiated by prof. Geshes Konchok Wangdu and Dr. Tashi Dorjey.
Prof. Geshe Konchok Wangdu said that our ancestor gives importance to tangible cultural heritage, monuments, and objects. But more importantly, they had been preserving our traditions or living lexis which is inherited from our ancestors by passing on to our offspring, such as oral traditions, arts performing, social practices, rituals, festive.
"Intangible heritage can speak from two perspectives, that is views and conducts, so dependent origination is fundamental view for all the basic Buddhist culture, as same as nonviolence is the basic principle for any conducts. The basis of dependent origination is that the world is built on a set of relations and is one of the most important teachings of the Buddha, when there is understanding of interdependent origination there is no space for negative emotions like egoistic, individualism and jealousy" said Prof. Geshes Konchok Wangdu.
A power point presentation was presented by Dr. Tashi Dorjey on Buddhist symbols with reference to the wheel of life, as Buddhist doctrine and teaching are based on the wheel of life and limited people has knowledge about it.
He said that wheel of life explains us of many vital qualities of the Dhamma. Contemplating all its characters often help to give us the real understanding of the nature of samsara. With its help and our own practice, we come to see dependent arising in ourselves. When this has been done thoroughly, all the riches of Dhamma will be available to us, not from books or discussions, nor from listening to others' explanations.
Dolma Tsering, a student of CIBS expressed her views on interdependent view and remedy to environmental problems. She said that preserving heritage can also mean to preserve healthy relations with the ecosystem. Nowadays, Ladakh is changing in every field, which is leading to many social problems, so among them, environmental problem need to be given first insight.
Dr. Sonam Wangchok, Secretary of HCHF said that Ladakh specialty is in its rich heritage, unique architecture, but the problem is many of Ladakhi comprises limited knowledge of our inherited traditions, monuments, objects, symbols and paintings depicting in monasteries.
The talk was important on the experimental basis to all the students, researchers and foreigners