Week-long workshop on reviving traditional folk arts in preparation for the Silk Route Festival
By
Reach Ladakh Correspondent
Sumoor, Apr 14, 2015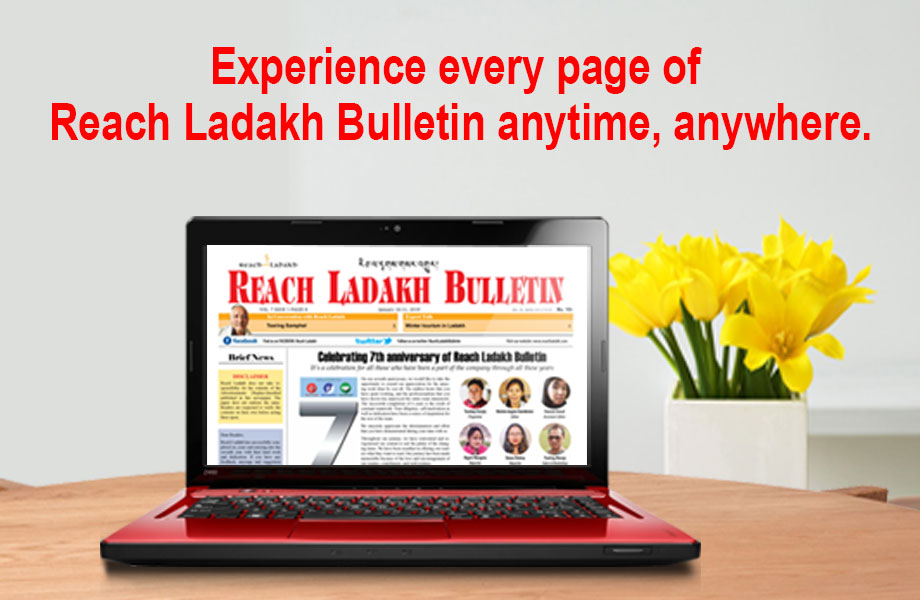 Sumoor :
A week-long workshop on reviving traditional folk arts including traditional dances, music (daman & Surna) and folk songs organised jointly by Himalayan Cultural Heritage Foundation (HCHF), Samstan Otsal Tsogspa and Culture and Welfare Society Sumoor concluded on 12 April in Sumoor, Nubra. The workshop was organized in preparation for the "Silk Route Festival", which is being held every year on 23rd and 24th June. The training was imparted by experts and resource persons from Leh led by famous Surna player Ali Mohd. 
The week long workshop was organized to train village communities in folk music, dances, and folk songs which will be the highlight of the festival in June. The concluding ceremony was started with greeting resource persons from Leh and Dr Sonam Wangchok, Founder/Secretary HCHF with traditional white scarf (Khatak) by village head (Nambardar), Sarpanch, and trainees.
While speaking on the occasion Dr Sonam Wangchok said the aim of Silk Route Festival is not only promoting tourism but also to educate people in valuing the rich cultural heritage of Ladakh.  "It is overwhelming to see that many of lost or died out cultural heritage has been revived through Silk Route Festival in last 2 years. This year we expect more participants and tourists as we propose to organize the festival on larger scale with more impressive programme to make it one of the most sort-out festivals in India" said Dr Sonam Wangchok.
While speaking on the occasion Tsering Namgyal, president, Samstan Otsal Tsogspa highlighted the rich cultural heritage of Nubra valley and expressed gratitude to HCHF, particularly Dr Sonam Wangchok for his dedicated service in supporting village communities in the field of cultural preservation in Ladakh. At last he appreciated the hard work of resource persons from Leh in training village communities of different ages.
Naib Tehsildar Sumoor, Sarpanch, Nambardar and villagers of Sumoor were also present on the occasion.