Two days Folk musical event held in Changthang
By
Reach Ladakh Correspondent
Changthang, Oct 08, 2021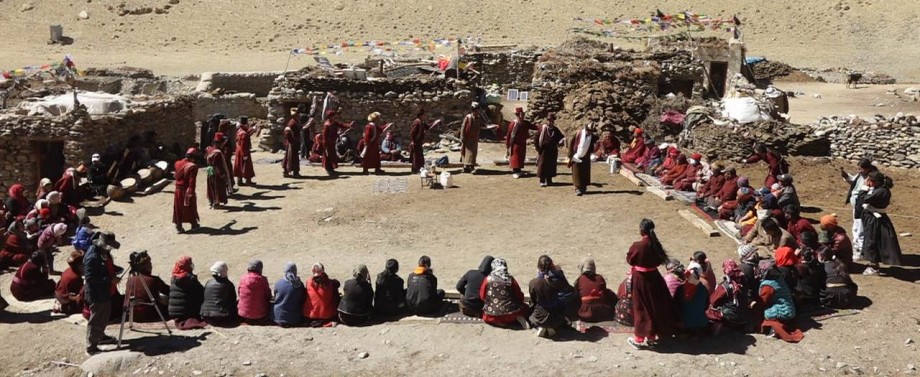 Changthang :
Ladakh Academy of Art, Culture and Languages (LAACL), Leh organised an evening of folk music at Yagang and Kharnak villages of the Changthang region on October 6 and 7.
The two-day event aimed to commemorate and respect the collective decision of resettlement expressed by the people of Kharnakling in Choglamsar.
Deputy Secretary, LAACL, Leh, Tsewang Paljor, said that the people, who had migrated from Kharnak to Leh over three decades ago, have resolved to resettle in Changthang. The event provided an opportunity for the youth to visit their ancestral homes and properties and reconnect with their land and people.
He also exhorted that such programmes would contribute to preserving and promoting the nomadic culture of Ladakh. 
Renowned folk singers, including Padma Dorje, Dorje Stakmo, and Stanzin Paljor performed during the event. Around 67 members from 47 migrated families from Kharnakling participated in the event.