Two day Ladakh Nomadic Festival kick starts at Korzok Phu
By
Reach Ladakh Correspondent
KORZOK, Aug 31, 2021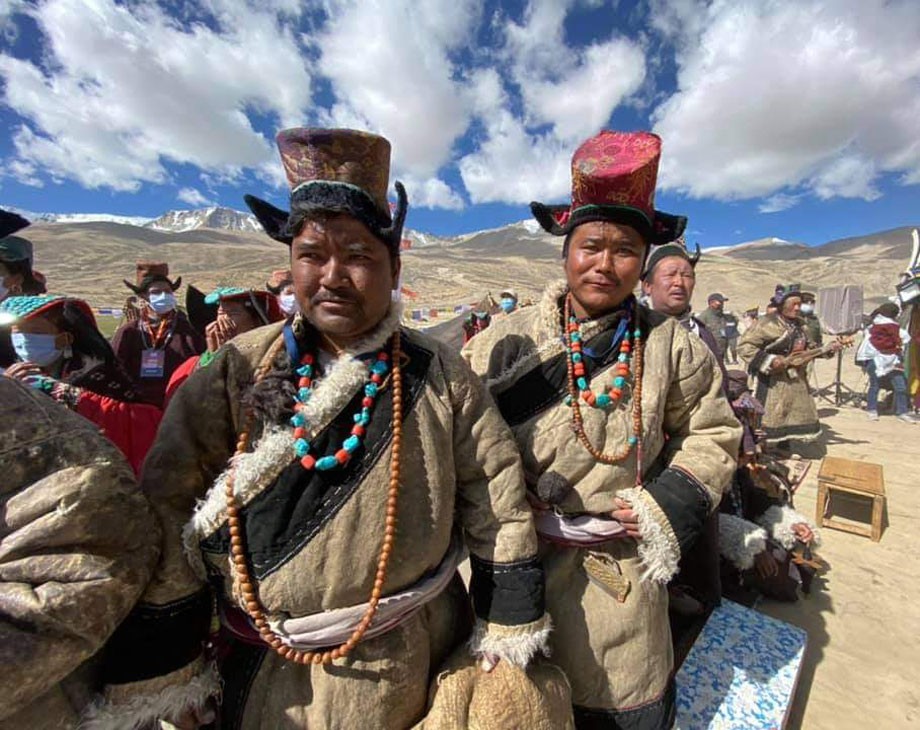 KORZOK :
To bring Changthang region and its distinctive culture on the tourism map of Ladakh, the two-day 'Ladakh Nomadic Festival' was inaugurated by Lieutenant Governor, R K Mathur on August 30 at Korzok Phu.
The festival has been organised by Ladakh Cultural Academy in collaboration with the Department of Tourism, UT Ladakh.
LG Mathur highlighted the administration's endeavors in keeping alive and promoting the nomadic lifestyle of Changthang. He stated that providing all modern facilities to the people of Changthang is one of the priorities of UT administration and assured the residents that wildlife-related issues will be resolved early and nothing will hold back developmental initiatives in the region.
 
Urging the youth of Changthang to make efforts to save the nomadic culture, LG Mathur encouraged them to take pride in the exquisite product – Pashmina – that Changthang is world-renowned for and work for its further development and promotion.
"It's a matter of time that all modern facilities will be available here to assist you with your projects," stated LG Mathur.
 
Later, LG Mathur visited the Korzok monastery and the geothermal project site at Puga. He also visited Puga Residential School and Craft Centre and interacted with the students and staff.