Two-day cultural festival begins at Mulbekh
By
Reach Ladakh Correspondent
Mulbekh, Jul 18, 2019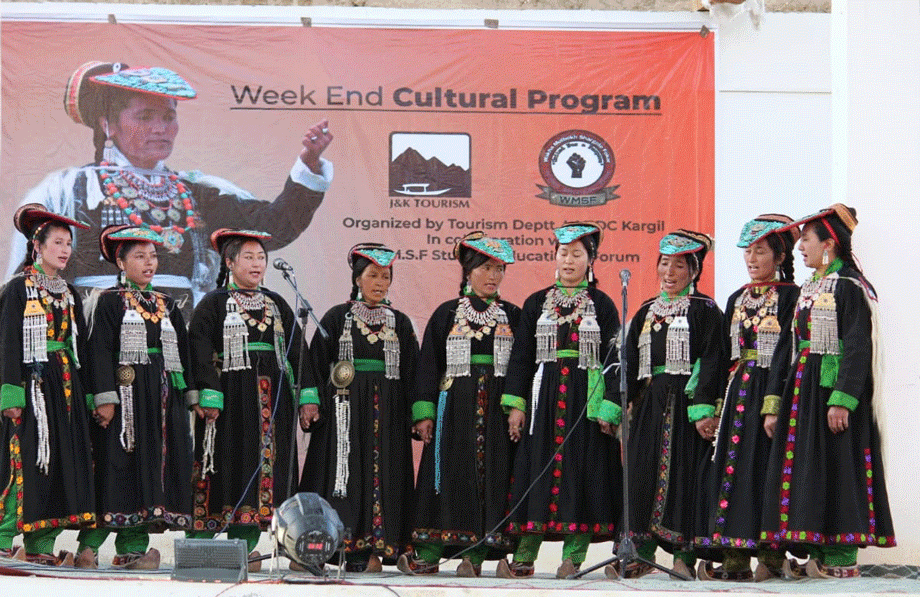 Mulbekh :
The objective of the cultural festival was to provide a platform to the youth of Shargole block to showcase their folk music and dance forms thereby paving a way for preservation and promotion of cultural heritage and promotion of cultural tourism in the region. 
Aga Syed Abbass Razvi, Executive Councillor for Works said that the event will go a long way in introducing the youngsters to their folk traditions besides enlightening them about the importance of culture and traditions in the present era.
He said that Hill Council, Kargil is committed to ensure the preservation and promotion of cultural ethos in the district and efforts would be made to hold such cultural events in all villages to promote cultural tourism.
Muhammad Ali Chandan, Executive Councillor for Health announced a cash reward of Rs. 20 thousand for WMSF and thanked the singers from Leh who also participated in the event.
Chandan said that Shargole Constituency has a lot of potential in terms of cultural heritage and Hill Council, Kargil aims to promote tourism in the region by showcasing the rich cultural heritage through such festivals from time to time. He further stated that a schedule would be prepared to organise cultural programs in the area every year in mid-July.
Around 100 young artists from Shargole block and singers from Leh Dorjay Stakmo and Padma Dolkar performed during the event.