To boost handicraft sector, awareness camp held in Leh
By
Reach Ladakh Correspondent
LEH, Feb 02, 2018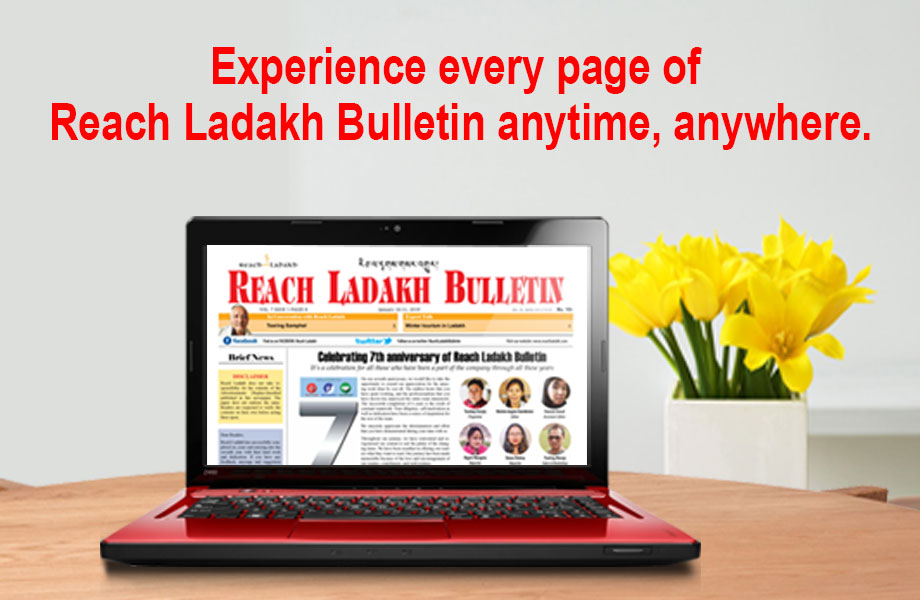 LEH :
Handicrafts awareness camp regarding activities and self-employment through the sector was conducted on January 23 in Handicrafts department, Leh.
Tsering Sandup, EC Handicraft Department, chief guest urged the artisans of Leh District to give special attention to their crafts for the quality product and stress to avail artisans credit Card scheme from Bank so that their trade could gain major boost.
He stressed artisan to produce quality products in winter months so that they can make a good profit during summer months especially during festivals when the tourist are attracted more.
Talking about Delhi and Kashmir Haat concept, he said, Council is trying hard to construct a Leh Haat in the premises of Handicraft & Handloom department in order to provide modern marketing facilities to the artisans of Ladakh.
During the awareness camp, Stanzin Toldan, Bank Manager briefed the Artisans about credit card and its benefit to boost the crafts by availing loan on 11.50% interest.
Rigzen Dorjey, National awardee wood carver, Lamchung Tsephel, District award winner in Pottery, Tashi Tundup, Thanka Painter, Sakina Bano, Hand Knitter and Tsering Dolker Carpet weaver also spoke on the occasion as a resource person.
Sonam Gurmet, Assistant Director Handicrafts stress mainly on quality product and asked them to avail the Artisans Credit Card for which 10% interest subsidy is provided by the Department remaining 1.50% is to bear by the loaner.
A total of 29 artisan's product of Handicrafts items exempted from Good and Services Tax.