Theatre is one among the ten great knowledge of Buddhism (Rignass Chu): Mipham Otsal
By
Reach Ladakh Correspondent
Leh, Apr 01, 2015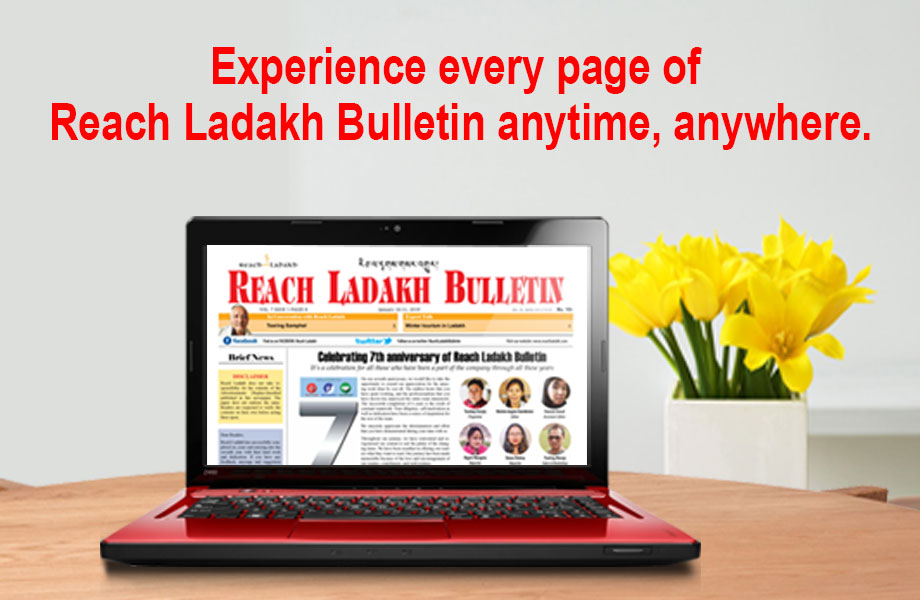 Leh :
The World Theatre Day was jointly organized by the J&K Academy of Art, Culture and Languages, Leh and Ladakh Theatre Organization (LTO) with the theme "Celebrating the Richness of Theatrical Knowledge of Ladakhi Culture" on March 28 at Sindhu Sanskriti Kendra.
"Theatre has been the part and parcel of our society playing a great role in preserving the heritage values but due to lack of interest and support by the society, Ladakhi theatre at this point of time is passing through a serious trend of degradation" this was stated by the President Ladakh Buddhist Association, Tsewang Thinless while speaking on the occasion of celebrating World Theatre Day yesterday at SSK, Leh. 
Thinless said that theatre cannot sustain itself; we need to support the theatre. Mentioning the endeavors of legendary dramatist Mipham Otsal, he said that Otsal has contributed a lot to the theatre in Ladakh despite the lack of infrastructures and least support from all quarter. He said that LBA would extend all possible assistance to keep alive and continue the rich tradition of theatre in Ladakh and also determine to pass on the age-old values to the future generations. Thinless praised Tsewang Paljor, Cultural Officer Leh for his commitment and devotion in preserving the heritage of Ladakh by different ways and means and infusing these values among the younger generations through various training programs.
To mark the World Theatre Day, LTO  presented a play titled "SAMSARA" highlighting the liberation from the bondage of Samsara and a group of students presented a contemporary play "rDud Sabilik" showing up the impact of growing menace of social evils on the ancestral values of Ladakh. Both these plays were highly applauded by the jam-packed audience at Sindhu Sanskriti Kendra, Leh.
The Director, LTO, Mipham Otsal terming theatre as a great medium to transform the society with mental, physical and spiritual development in individuals, appealed the people of Ladakh to love and support the theatre. He underlined that theatre is one among the ten great knowledge of Buddhism (Rignass Chu) and, therefore, it has a great role in shaping a civilized community. He pledged to extend further contribution to the theatre despite all hurdles and hindrance and also appealed the people of Ladakh to encourage their children for theatre training and workshops.
The Special Officer for Culture, Tsewang Paljor in his welcome address also highlighted the hard working and untiring inputs of Mipham Otsal in promoting the importance of theatre in Ladakh.
The Principal Moravian Mission School also spoke on the occasion and threw lights on the significance of theatre.