Ten- day workshop on Chhams & Astrology held in Likir
By
Reach Ladakh Correspondent
Likir, Feb 14, 2015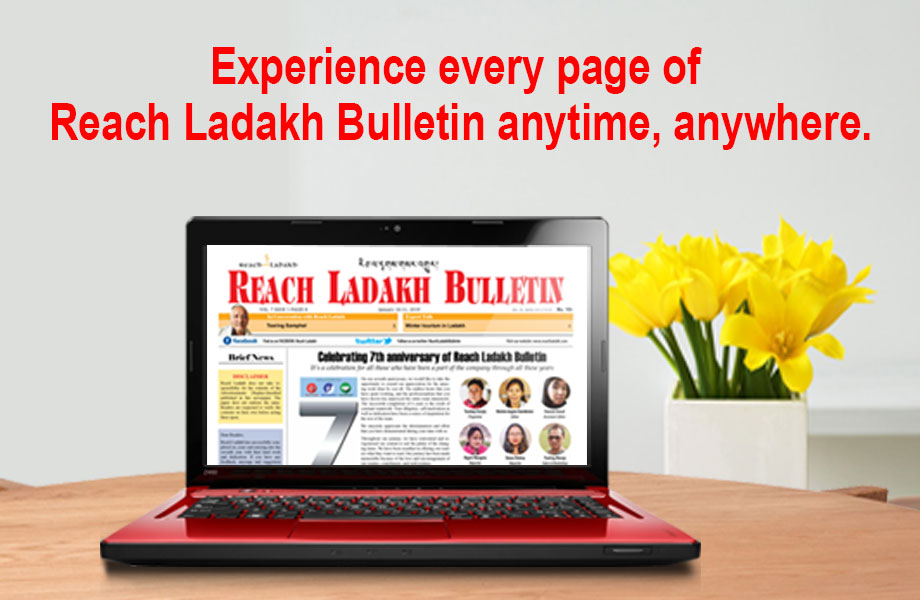 Likir :
The Jammu and Kashmir Academy of Art, Culture and Languages, Leh organized a ten- day workshop on Chhams and traditional astrological knowledge at Likir Monastery from 5th to 14th February. Ven. Thupstan Jamspal (Uchhos, Likir Monastery) was the chief guest on the occasion.
The objective of the workshop was to develop the art of performing Chhams. They also consider that these days scenario of traditional knowledge of astrology needs special attention as this has been one of the special and important branches of the ten different knowledge of science in Ladakhi culture. Culture Academy has been organizing similar workshop in many monasteries across the region successfully. Twenty-five monks selected from the monastery participated in the workshop.
Gey. Tsewang Chhospel, Editor expressed his happiness over the success of such workshop in other monasteries and also hope for the similar result from this workshop. He was happy to announce that this is for the first time in the region that a workshop was being organized on "Chhams". 
"It is a known fact that song, dance, and music, in particular, have the power to unite people and that too the spiritual performances like chhams have special and very significant meaning behind for all," said the press release.
Ven. Thupstan Skalzang, Labrang Chakzot, in his address appreciated the Culture Academy, Leh for having come out with such a brilliant idea of having chhams and astrology workshop together which actually is an inseparable part, having deep relation. 
The chham-spon and the astrological expert Ven. Lobzang Rinchen Phakyoul, assured that he will give his best to teach more about the skills of chhams and basic knowledge of traditional astrology.