Taking pride in history, Ladakh Rpal Ngam Tuston celebrated to honour three legends of 16th century
Dr. Tsering Norbu honoured for his contributions to society in health
By
Rinchen Angmo Chumikchan
Nov 11, 2016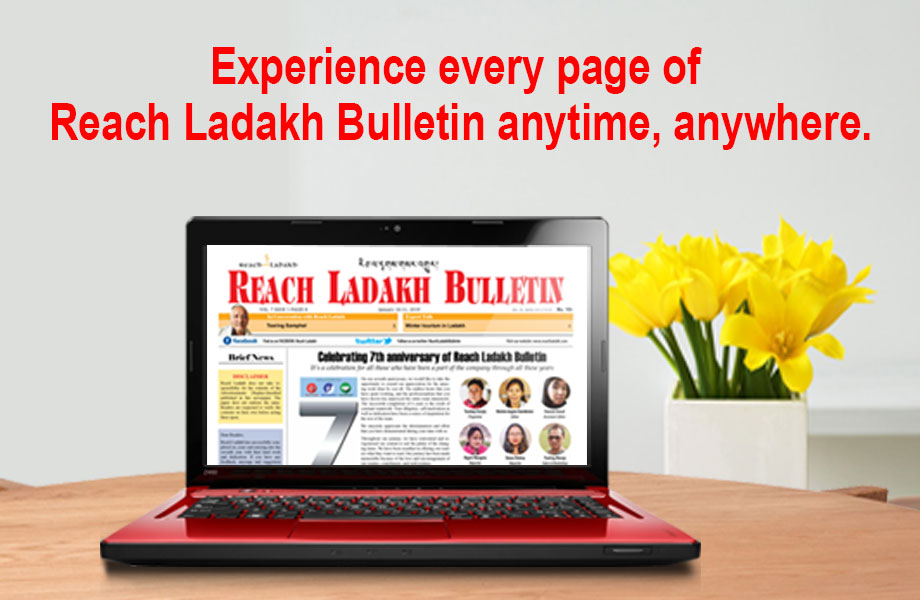 To honour three legends who had contributed immensely in the 16th century, a daylong festival, Ladakh Rpal Ngam Tuston, was celebrated on October 17.
The theme was: 400th Anniversary of Great King Singge Namgyal Accession to the throne and contribution of Lama Stag-sang Raspa and Spon Namkha Spalgon towards Ladakh in the 16th century.
The chief guest on the occasion was Tsewang Thinless, LBA President, while other religious heads were present as guests of honour. Hundreds of people in their traditional attire witnessed the event at Polo Ground. Dr Sonam Dawa, CEC, Councillors and district officers also attended the event.
The event started from Leh Palace after performing dance at its roof top and speeches by experts on the contribution of the three legends. The main highlights of the festival were the sacred book (Gyastongpa) written by Spon Namka Spalgon 400 years back, the walking stick (Cha-kber )which was given by the Lama Stag-sang Raspa to Jama Masjid and the cup which was brought from Hemis monastery for public display for blessings.
Experts highlighted the contributions of the three legends. Prof Jamyang Gyaltson spoke about Singee Namgyal; Khanchen Tsewang Rigzin talked about Lama Stag-sang Raspa, Gen Thupstan Paldan talked about Spon Namkha Spalgon and Sheikh M Javed on Gyalmo Gyal Khatoon.
To promote local products, stalls were also showcased for the public. A cultural programme was also presented by different schools. Dr. Tsering Norbu, surgeon from Nimmo, was presented with an award and a citation. The award consisted of a cash prize of ₹51,000 by the Hill Council for his "incredible contributions" in the health sector and humanitarian services for the people of Ladakh.
The festival gave rise to the feeling among the leaders that Ladakh is today passing through a transition period, socially, culturally, economically and politically. Therefore, we need to dedicate a day to come together to take pride in our history, to learn from the past, discuss issues and prepare for an unseen future and possibly to evolve a consensus on priorities and an action plan. Under the aegis of the LAHDC, an annual day will be dedicated to such issues.