Remembering Swami Vivekananada, Culture academy organized Multilingual Writers' Seminar
By
Reach Ladakh Correspondent
Kargil, Mar 28, 2014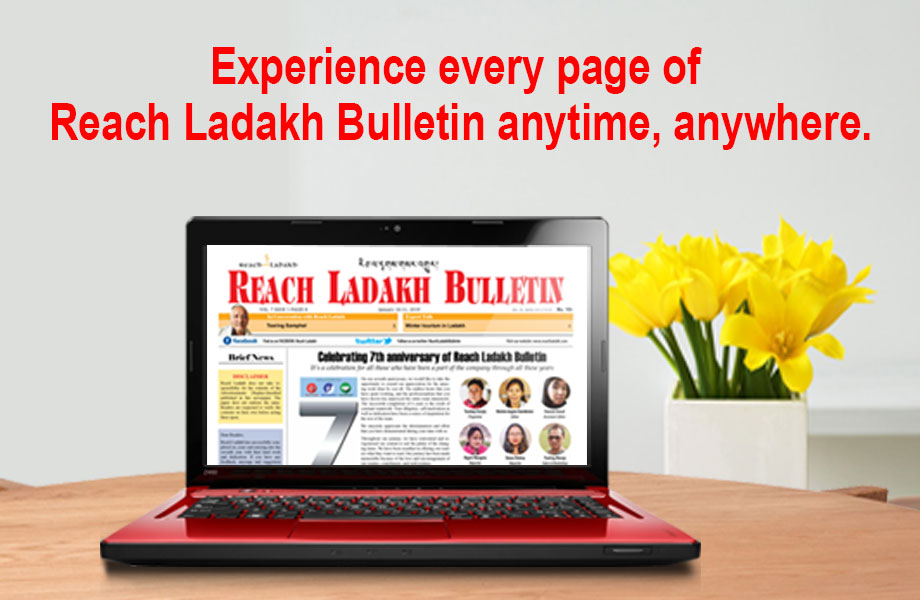 Kargil :
To commemorate the 150th Birth Anniversary of the great social reformer and educationist Swami Vivekananda, J&K Academy of Art, Culture and Languages, Kargil organized a District Level Multilingual Writers' Seminar on 27th March at Academy Hall, Baroo, Kargil. 
Senior Superintendent of Police, Kargil Sujit Kumar was the chief guest on the occasion while Muhammad Yunus Bhat, Additional Superintendent of Police, Kargil was the guest of honor.

Five scholars presented their research oriented papers in Purgi, Urdu and English languages  on the early life, travels and visits, teaching, philosophy, influence, literary output  and legacy of Swami Vivekananda.

Eight local observers were also invited for the day long literary session. The paper readers included Ajaz Hussain Munshi and Muhammad Jawad Jalib who presented their papers on the topic Early Life of Swami Vivekananda and Swami Vivekananda's Influence and Legacy respectively.

Mukhtar Zahid presented his paper on the topic Swami Vivekananda's Travels in India and His Visits to the West, Kacho Hassan Khan presented a paper on Swami Vivekanada's Teaching and Philosophy while as the topic of Nassiruddin Khafee's paper was Swami Vivekananda's Literary Works.

Speaking on the occasion Sujit Kumar hailed the step of the Academy in organizing a platform to throw light, to remember and to propagate the nobility and goodness of which Swami Vivekananda was an epitome. While referring to the famous quote of Swami Vivekananda "Strength is life and weakness is death" Sujit emphasized the need to follow Swamiji's philosophy and path to attain progress and prosperity in life. He added that Swamiji's versatile personality inspires us to strive continuously without pause and to win the goal.

Additional Superintendent of Police, Kargil Muhammad Yunus Bhat who also spoke on the occasion congratulated the local writers for their in-depth research on the varied themes pertaining to the different aspects of Swamiji's personality. Yunus said that throughout his life Swamiji advocated educational and societal reforms, peace, love and communal harmony. He also said that from Vivekananda's philosophy we get the message of how to know the Creator and how to know the self. 

Earlier while welcoming the guests, Muhammad Ali Tak Cultural Officer said that the daylong literary session was held to pay rich tributes to the great saint, intellectual and acknowledged philosopher Swami Vivekananda as a part of the commemoration of his 150th birth anniversary. Tak said that another objective of the said seminar was to propagate the great Swami's message and teachings in local vernacular languages far and wide. Tak added that by virtue of his philosophy of brotherhood, service to fellow humans, peace, unity and love. The great Swami is still alive in the hearts of the people as his work goes on.

The literary session was presided over by the noted local poet Haji Muhammad Baqir, Programme Head All India Radio, Kargil Nissar Naseem, local poets and writers, district officers, senior citizens, school children and a large number of general public.