Play staged on corruption on world theatre day in Leh
By
Kunzang Chosdol
LEH, Apr 05, 2017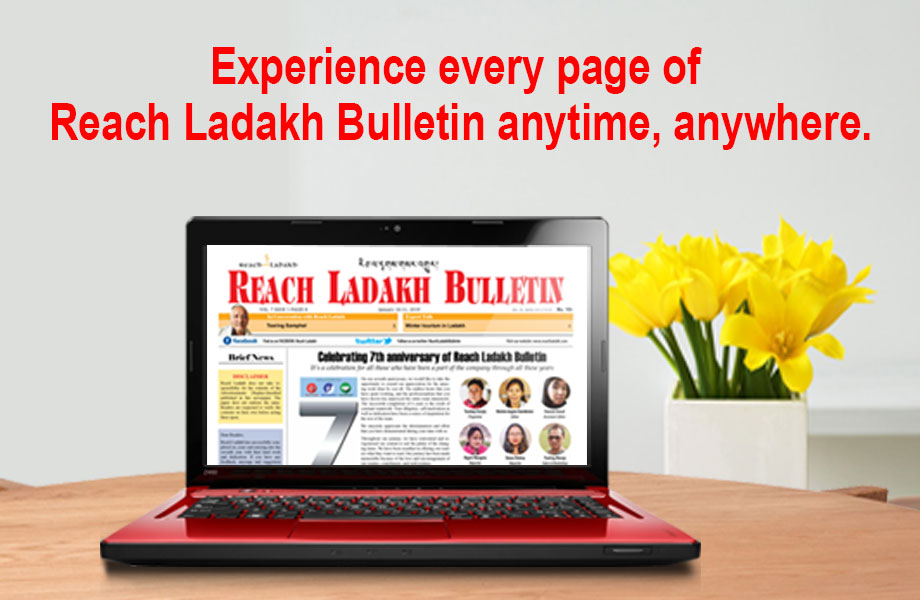 LEH :
A play on the theme 'Evil Corruption' (Nad-ngan Phagsub) was showcased at Lotsava Auditorium on March 27 to mark world theatre day.
The trainees who attained 15 days theatre workshop staged a play on "Nad-ngan Phagsub" or Evil corruption on the day.
Dr. Sonam Dawa, CEC chief guest appreciated Mipham Otsal, President Ladakh Theatre Organization for striving and making theatre successful in Ladakh.
He said, "Theatre helps ones to build confidence through which one can share his/her thought, feelings and emotions with others.
Without confidence, one cannot communicate their thought openly which poses a big threat to their career".
Relating to the lack of theater house in Leh, he informed that they have a plan to build a well-equipped theater hall in Leh. Informing that the new will take a time to complete, he assured to renovate the old auditorium hall in order to keep the theater work continue and alive.
Mipham Otsal, President LTO said, "When it comes to theatre, it involves lots of creation such as music, drama, dance, art, which is very important for a human being. There is a need to bring revolution in order to shape and retain that culture in the society".
Talking about the challenges and lack of facilities for performing and showcasing theatre, he requested Dr. Dawa to look into the issues to keep the work going successfully.
The message on World Theatre Day 2017, from Isabelle Huppert, the Theatre and Cinema actress, France was also read.
Ven. Tsering Chosphel, Editor Academy, and Rev. E.S Gergan also spoke on the occasion. People also congratulated Ven.Thupstan Paldan, Saboo for receiving Sahitya Akademi, Bhasha Samman award.