Nomadic festival held for two days at Kargyam
By
Reach Ladakh Correspondent
KARGYAM, Jul 28, 2015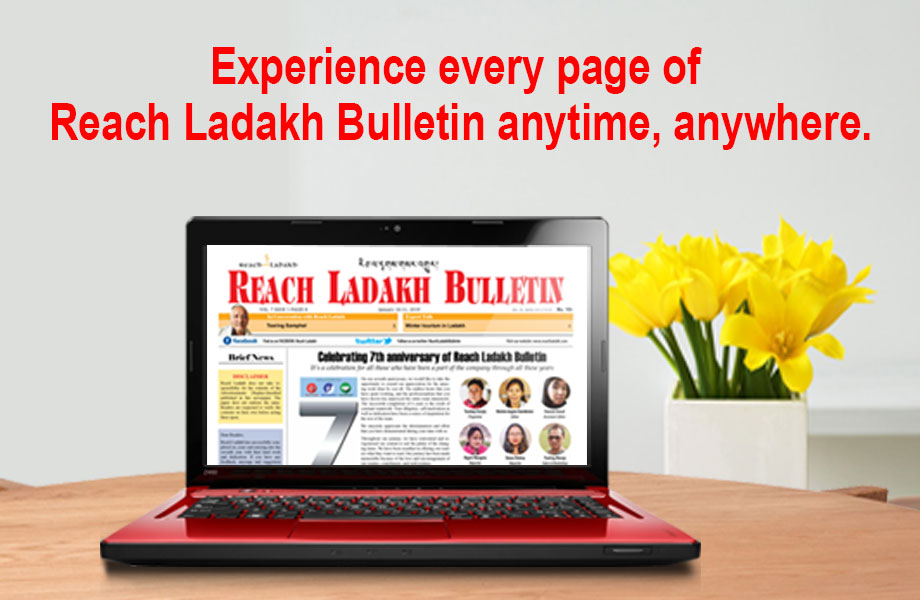 KARGYAM :
The 70th Birth Anniversary of His Holiness Drikung Kyabgon Chetsang Kunchok Tenzin Kunzang Thinlay Lundup Rinpoche commenced with the two days nomadic festival on 20th and 21st July at Kargyam Changthang.
It was organized by Shachukul Monastery in collaboration with Nambardars of eight villages of Lalok which include Chushul, Maan, Merak, Phobrang, Durbuk, Tangtse, Phulak and Argyam.
Skyabje Tokldan Rinpoche was the Chief Guest and MP Thupstan Tsewang and Chhering Dorjey Minister Cooperative; J&K were the Guest of Honour on the occasion.
Khanpo Konchok Rangdol highly appreciated the stakeholder for such initiatives. He said that the valley is known for producing a number of Rinpoches and monks. He requested the people to retain the customs of sending their children to become monks. He also urged the people to adopt 'Tsethar practice' a life releasing customs maintained by Buddhist community to save the animal life.
Thupstan Tsewang said that there is a need to include Kargyam in the tourist map and ensured that this will be taken up with the concern authorities at the centre level. To approve the peaks for adventure tourism, he assured to take up the matter with Indian Mountaineering Federation.
Chhering Dorjey called the day a very auspicious and significant for the inhabitants of Kargyam Sato valley. He said that Kargyam area was not notified as the tourist destination along with Pangong Lake for the reason of not having infrastructural facilities in the area by concern authority earlier. He, however, ensured to open it for adventure tourism considering trekking routes and famous mountain peaks in the area. He also committed to make every effort to develop the area in terms of road connectivity, power supply, and communication services, so as to bring it at par with the other tourist destinations in the region.
Namgial Phuntsok-Councilor Chuchul, demanded the opening of Lalok, Man-Merak, Chuchul and Tsaga area for tourism. He also requested to try hard for the demand of opening of Kailash Mansarover road from Demjok and insisted on the opening of trade road from Chuchul. He also spoke about recognition needed for Bhoti language and the issue of unemployment in their region.
Tashi Dorjay read out the biography of Kyabgon Rinpoche and highlighting about the purpose of the festival. Nambardar representative Phunchok Angchok and Sonam Paljor also spoke on the occasion. The main attraction of the festival was the Rabo demonstration, handicrafts, horse race and archery.
Artists from different villages also presented a cultural programme. The 8th edition of the magazine 'The Melody of Ladakh' published by Ladakh Dayangs was released and a devotional song composed by Bhoti teacher Sonam Paljor was also launched on the event.
The occasion concluded with the vote of thanks by Lalok Youth President Lobzang.