National Art Camp concludes
By
Padma Angmo
Leh, May 11, 2015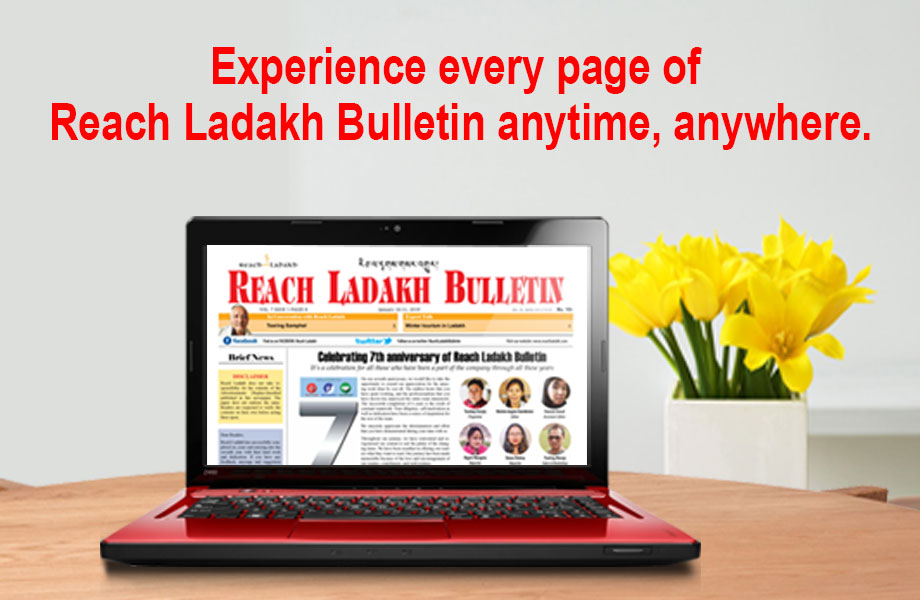 Leh :
The National Art Camp which was organized by District Police Leh in collaboration with Galleria VSB, New Delhi concluded at Leh today on 9 May at Grand Dragon Hotel, Leh.
During its concluding day Kishor Kumar, Session Judge was the Chief Guest and Amit Sharma, Chief Judicial Magistrate was the Guest of Honor, Dr. Sunil Gupta-IPS, SSP Leh and renowned artists participating from different parts of our country cum Local artists were present on the occasion.
Dr. Sunil Gupta-IPS, SSP Leh said that it is a great honor to Galleria VSB to take this initiative and to bring the National and Local artists together at one platform to promote their art of knowledge in broader way. He also mentioned that Galleria VSB had selected two paintings of the Local artists and this will be display at National gallery and they also gave 5,000 for each painting to the local artists. "One of the main motives of J&K police was to promote the art and culture of Ladakh," he said. 
Anoop Kamath Chand, Artist from Orissa thanked to the District Police Leh for supporting them and makes this event successful. He also highlighted about Galleria VSB. It is a Delhi based prestigious Art Gallery whose motto is making a traditional folk travel along with contemporary Art museum in Delhi. For this purpose, Galleria VSB collects the painting directly from the artists through camps and different activities.
Isaac Gergan, Artist from Ladakh said that they really had a good time, interacting with the outsider artists and expanding knowledge of art. He also added that such initiative would go a long way in future and hope for the best.
In the end, on the behalf of District Police Leh a token of momento was distributed to the artists by Chief Guest, Kishor Kumar, Session Judge and other distinguished guests.