Multilingual composite Mehfil-e-Afsana held at Kargil
By
Reach Ladakh Correspondent
Kargil, Apr 18, 2014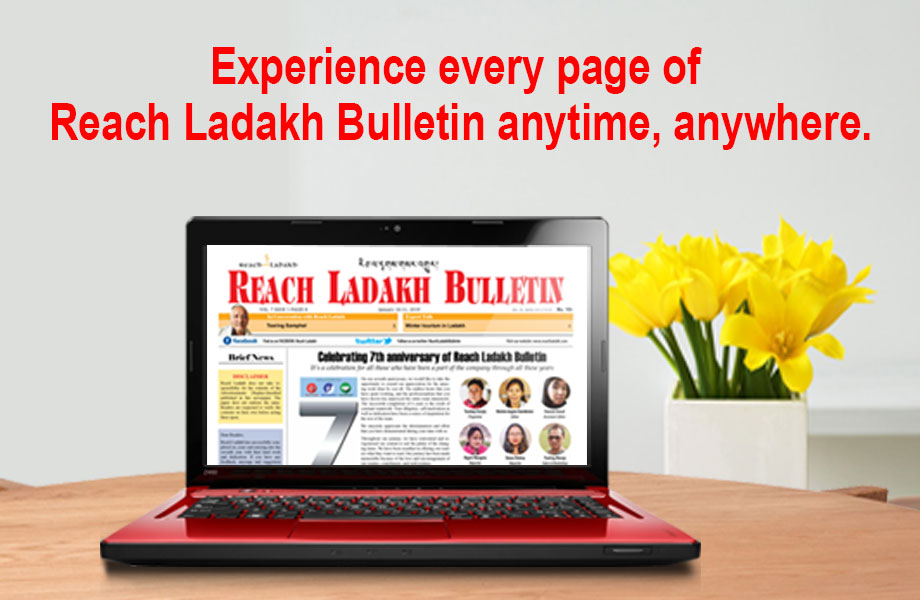 Kargil :
Continuing with the constant efforts in giving impetus to the art of short story writing in the local vernacular languages and to provide platform to the short story writers to exchange and refine their fresh literary outputs in the short story genre, Jammu and Kashmir Academy of Art, Culture and Languages, Kargil organized a District Level Multilingual Composite Mehfil-e-Afsana at Academy Hall, Baroo, Kargil on 17 April. 10 afsana nigars from several parts of District Kargil fascinated the audiences with their short story renderings based on varied themes in Balti, Purgi and Shina besides Urdu language on the occasion.

The literary session was presided over by the local poet and writer Haji Muhammad Baqir while as the afsana nigars who read out their short stories included Akhone Asgar Ali Basharat, Ghulam Ahmed Khan Jawan, Muhammad Hussain Rehnuma, Muhammad Asgar Asvi, Muhammad Sadiq Rustam, Tsewang Rigzin, Muhammad Hussain Fayaaz, Nassiruddin Khafee, Muhammad Hussain Olpa and Muhammad Abbass Zameer.

While addressing the gatherers Haji Muhammad Baqir congratulated the Academy for having organized yet another short story recital session in the series of its literary sittings held from time to time. Baqir remarked that this short story session has beyond doubt proved an ideal occasion for the men of letters in the local vernacular languages besides Urdu language to know each other's literary pursuits in the short story genre from close quarters that would pave way for further improvement in their upcoming endeavors. Baqir added that the role of the Academy in encouraging the local poets and writers has been remarkable and worth appreciation.

Earlier in his welcome speech Muhammad Ali Tak, Cultural Officer Kargil while briefing about the objective of holding the short story recital session said that the main aim of holding this event was to keep the genre of short story writing alive and preserving the essence of the vernacular expressions.

While reiterating the commitment of the Academy for the uniform development and preservation of the vernacular languages Tak informed that the academy will host more such events in the future.

The literary gathering was attended by culture and literature enthusiasts that included district officers, poets, writers, school students and a large number of general public.