Multi lingual mushaira organized on birthday of Swami Vivekananda at Kargil
By
Reach Ladakh Correspondent
Kargil, Mar 25, 2014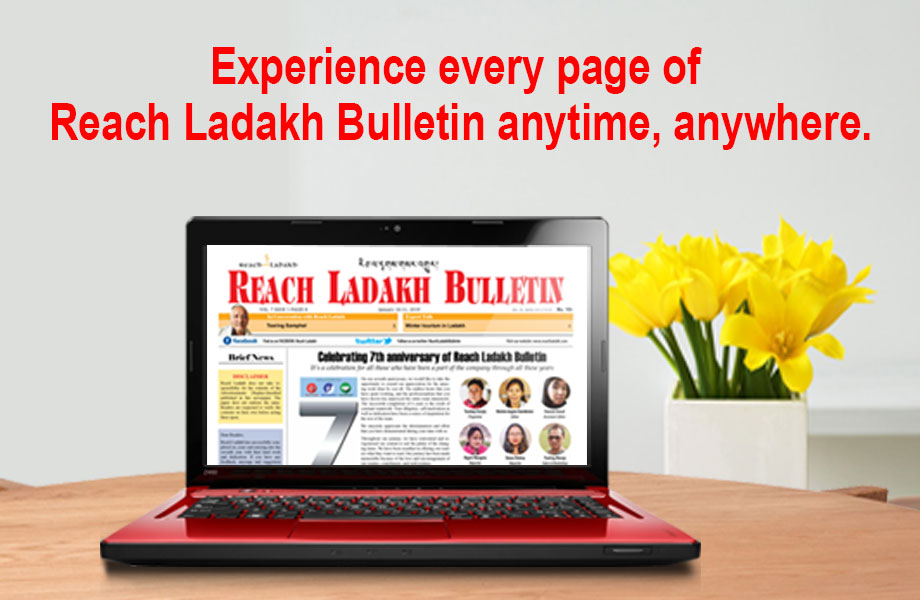 Kargil :
Jammu and Kashmir Academy of Art, Culture and Languages Kargil organized a District Level Multilingual Mushaira on the eve of the 150th Birth Anniversary of the great social reformer and educationist Swami Vivekananda, at Academy Hall, Baroo, Kargil on 24 March. Programme Head All India Radio, Kargil Nissar Naseem was the chief guest on the occasion

18 poets from different parts of Kargil District presented their compositions in Balti, Purgi, Shina and Urdu languages reflecting the life, teaching, philosophy and legacy of Swami Vivekananda.

Speaking on the occasion Nissar Naseem praised the initiative of the Academy for organizing this literary sitting in the memory of Swami Vivekananda whose contributions to humanity in bringing peace, communal harmony, educational and social reforms is unforgettable. Naseem added that while propagating spiritual truths Swami Vivekananda never forgot the poor and the humble, and was always eager to remove poverty and to bring education.

Earlier while welcoming the guests, poets, school students and the audience Muhammad Ali Tak Cultural Officer said that the literary session was a part of several programmes organized by the Academy across the state to pay tributes to the great saint on his 150th birth anniversary. Tak said that yet another objective of the said mushaira was to propagate the great Swami's message and teachings in local vernacular languages far and wide. Tak added that by virtue of his philosophy and brotherhood, service to fellow humans, peace, unity and love the great Swami is still alive in the hearts of the people as his work goes on.

The poetic session was presided over by the noted local poet Haji Muhammad Baqir while the poets who presented their poetic renderings included Akhone Asgar Ali Basharat ,Ghulam Ahmed Khan Jawan, Akhone Safdar Ali Safdar, Bashir Ahmed Wafa, Haji Muhammad Ibrahim Rahee, Muhammad Asgar Asvi, Tsewang Rigzin, Raza Amjed Badgami ,Ashraf Ali Sagar, Skarma Junglay, Haji Muhammad Baqir, Muhammad Ali Khumar ,Muhammad Hussain Fayyaz, Muhammad Taqi Khan Nayaab ,Muhammad Shafi Sagar, Nassir Ali, Fida Hussain Wazir Fida and Stanzin Namgyal.