Meeting held to discuss preparation for Ladakh dPal-rNgam Duston
By
Reach Ladakh Correspondent
Leh, Oct 17, 2019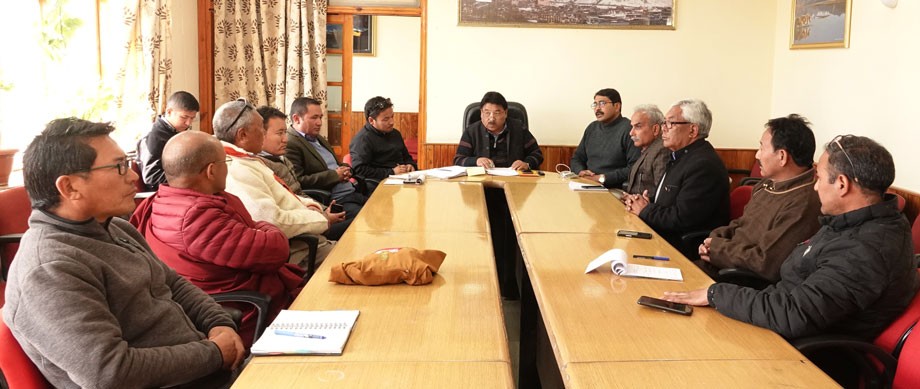 Leh :
A meeting was chaired by Gyal P. Wangyal, CEC on October 16 to discuss the preparation for Ladakh dPal-rNgam Duston which is going to be held on November 1.
Gyal P. Wangyal said that this year Ladakh dPal-rNgam Duston will be a grand celebration for Ladakhi people as we are stepping into UT Ladakh. He assured full support from Hill Council, Leh for the event. He advised the organizers to honour people associated with the cause and to highlight the importance of Union Territory. 
Saugat Biswas, Div Com Ladakh, appreciated the idea of celebrating Ladakh dPal-rNgam Duston and for a holistic celebration; he suggested involving Kargil district also. He also suggested the participation of student during the festival to carry forward the legacy of cultural values of the region.
Various programme committees were formed and venues were finalized during the meeting. It was decided that a special traditional programme will be prepared for the celebration of dPal-rNgam Duston including a majestic cultural procession followed by traditional performances that will commence grandly at Leh Palace.
The other venues include Leh Bazaar, Skyatsags (Petrol Pump Chowk) and NDS Stadium, Leh.