Leh celebrates Dosmoche festival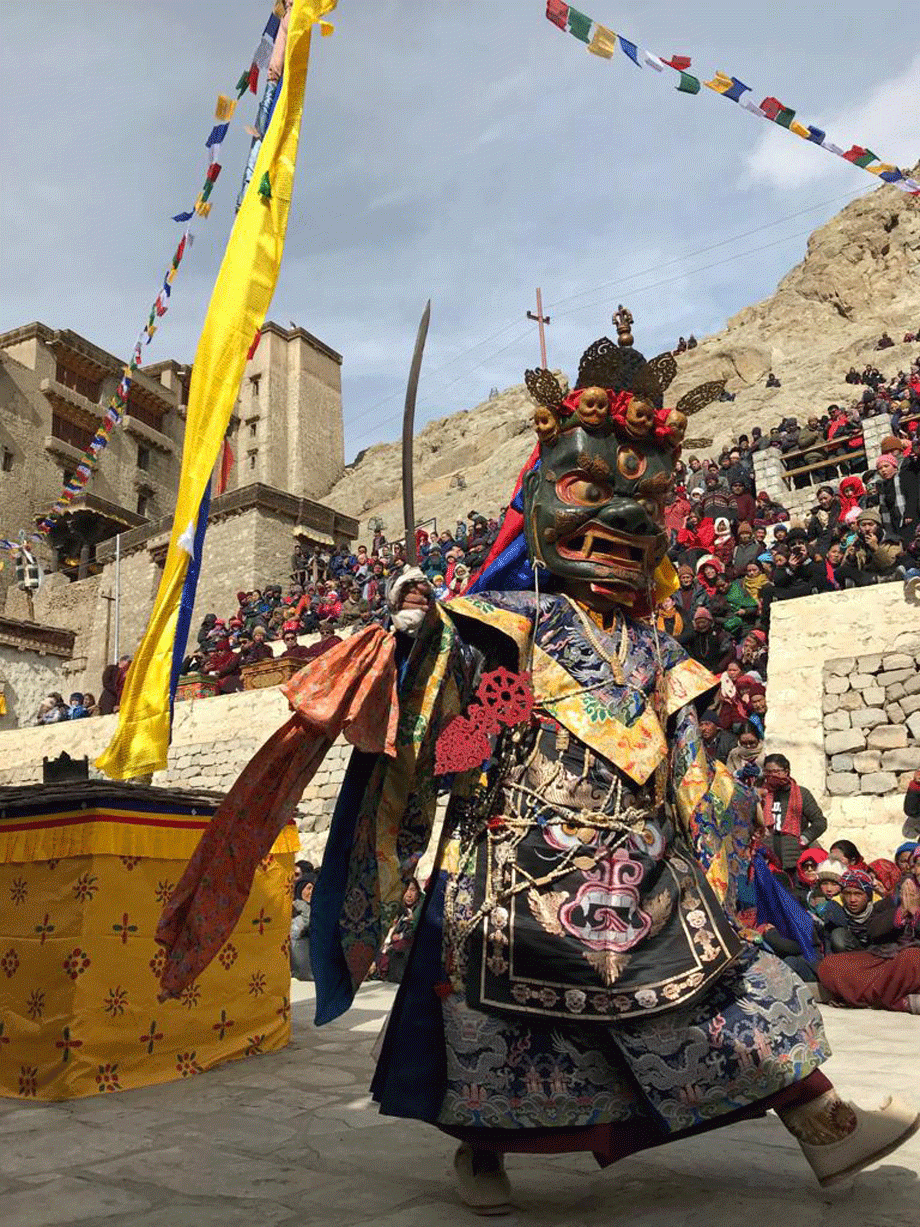 Leh :
Eradicating evil spirits and praying for peace and prosperity, the two-day Dosmoche festival was celebrated with religious fervor on February 2 and 3.
The festival was organised by Leh Phudo (Cultural and Welfare Society).
This year, sacred mask dances (Cham) of Palden Yeshi Gonpo (Mahakala), Gonpo Khor, Achi Chokyi Dolma (Drikung Kagyu Oracle) and many more were performed by the monks of Lamayuru monastery. 'Storma' ritual effigy was prepared by the monks of Korzok monastery while 'Dhos' thread crosses to trap evil spirits was prepared by the monks of Takthog monastery.
Nawang Samstan, General Secretary, Leh Phudo said, "People should not only consider Dosmoche as a source of entertainment, rather as a religious ceremony."
Thousands of spectators and devotees gathered at the courtyard of monastery below Leh palace to seek blessing.
On the last day, 'Storma' effigy was burnt which symbolizes driving away of evil spirits to bring peace and prosperity. 
Dosmoche festival falls on 28th and 29th day of the 12th month of Tibetan lunar calendar. The day was celebrated with great enthusiasm in Likir village as well.