LAACL, Kargil celebrates World Theatre Day
By
Reach Ladakh Correspondent
Kargil, Mar 28, 2021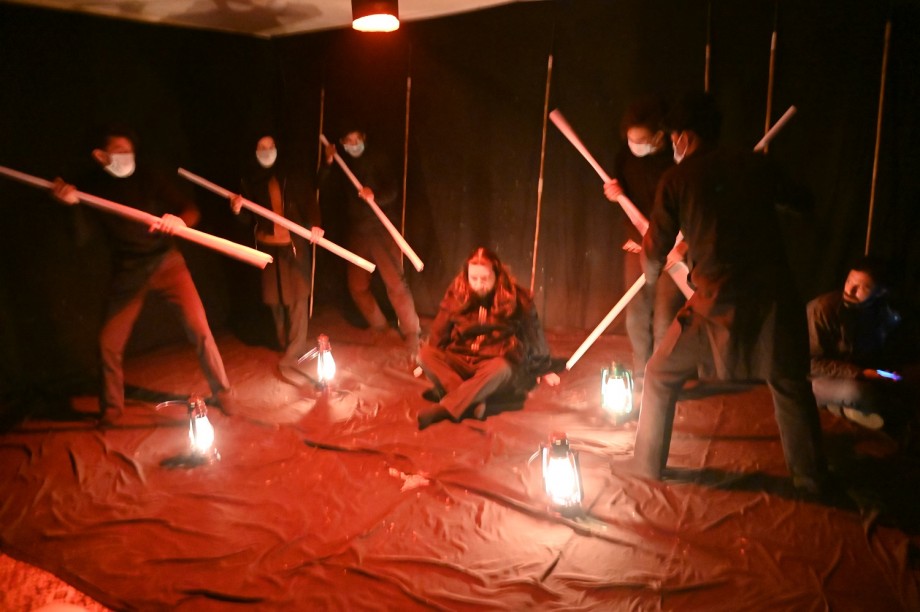 Kargil :
Ladakh Academy of Art, Culture and Languages (LAACL), Kargil celebrated World Theatre Day, 2021 at Language Center New Academy Complex on March 27.
Artists of Ranthag Theatre Group, Kargil presented a play on COVID Appropriate Behaviors (CABs). Speakers including prominent writer Muhammad Sadiq Hardassi and senior theatre artist and poet Bashir Ahmad Wafa spoke in detail about the relevance of theatre in present times and the history of World Theatre Day.
Tsering Motup, ADC, Kargil appreciated LAACL for celebrating the World Theatre Day and highlighted the role that theatre can play in mass awareness campaigns especially COVID-19 preventive measures.
He said that theatre is a potent medium of communication and on account of its persuasive efficacy can play a great role in bringing positive changes in society. 
He directed the officers of LAACL Kargil to frame proposals for staging of plays for extensive campaign on CABs in the district and also urged the Director Ranthag Theatre Group to prepare short messages on CABs in local vernacular languages as well as Urdu and Hindi through social media.
Executive Engineer, REW , Kargil, Gulzar Hussain Munshi spoke about how theatre has been able to withstand the tests of time and still remains to be an effective medium of entertainment and awareness. He also underlined the need to introduce theatre activities in schools considering its importance as an effective tool to boost the morale of young students in terms of physical and mental fitness, enhanced concentration levels, thinking ability and speech.
Deputy Chief Medical Officer, Dr. Mumtaz Ahmad Var; Deputy Secretary Culture, Nazir Hussain; District Cultural Officer, Muhammad Ali Tak; Senior Advocate, Haji Ghulam Murtaza, State Awardee and Director Ranthag Theatre Group, Kargil, Kacho Ahmad Khan, other district officers besides artists and theatre enthusiasts in good number were present on the occasion.