Kathak dancer Shruti Gupta breaks her own record; performs at Khardongla
By
Kunzang Chorol
KHARDONGLA, Nov 11, 2016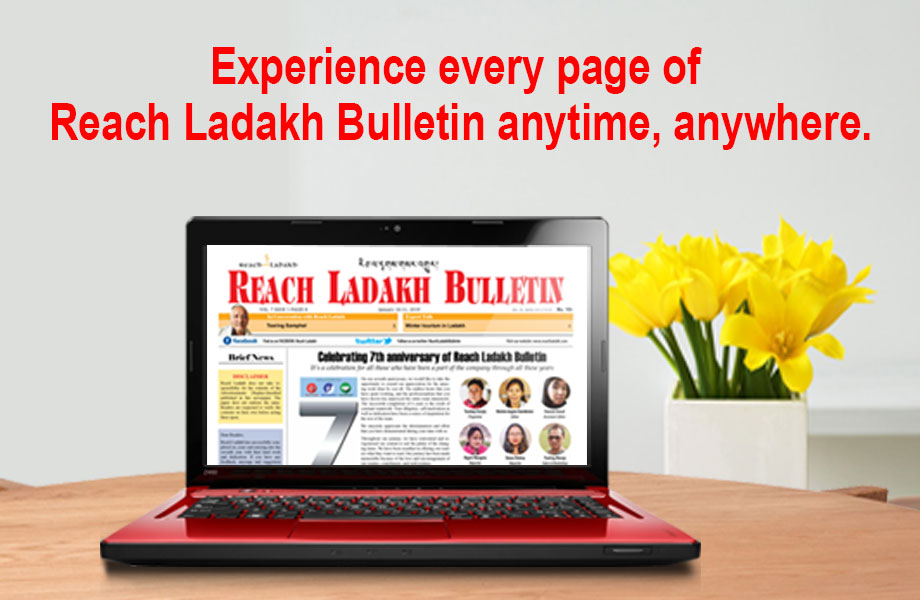 KHARDONGLA :
Limca book of record holder Shruti Gupta again set a new record by performing Kathak dance at sub-zero temperature Khardongla, 5,602 m (18,380 feet), the highest motorable road in the world for 20 minutes on October 27.
With this, she broke her own record of last year, which she performed for seven minutes at Baralacha Pass (17,198 feet) in Lahaul Spiti, Himachal Pradesh on October 18.
She performed Kathak on Vande Mataram to raise the spirit of Indian Forces against the terrorism and to spread the message of peace and unity in association with Indo-Tibetan Border Police Force. The total of 30 ITBP personnel and many Indian armies joined.
In a press conference, she said, "I am very proud of our forces; my main motive of this record is to salute the service of Indian army forces. They are very brave to safeguard our country in such difficult circumstances.
In the recent case of a surgical strike against terrorism by the Indian army, they have rocked the world, but many of our people suspected for their efforts and struggle. They don't know about the hardships of the Indian army, even after safeguarding our nation in such a way it is bad to have a double thought for their service."
When asked about the health condition after performing in high altitude areas, she said, "I don't get a headache and altitude problem because, in my daily walk of life, I don't prefer a car. I get most of my work done by walking and in addition, I practice yoga and dance most of my time that's why I don't get into problem dancing at such a high altitudes."
She dreams of performing at the highest peak of the world, Mount Everest.
Assistant Commissioner, Headquarter ITBP Phuntsog Angchuk, said, "She has been sent with the help of ITBP from Delhi and our personnel join her to spread the message against terrorism at Khardongla. She has set a new record by performing Kathak at Khardongla pass."
Kumar Gupta, Shruti's friend said, "It is a great opportunity to join her. This is a great tribute to Indian forces that safeguard our nation in such a harsh condition. She has performed in such a calm manner even without wearing jackets and slipper, but the message she carries should go to all the people."
Shruti has performed more than four hundred Kathak dance and achieved many awards in the field of art and culture. Presently she is working on the project named Saluja Ford- the nature edition 2016.