J & K Culture Academy organized 'Art forms of Ladakhi Culture'
By
Padma Angmo
Leh, Apr 14, 2015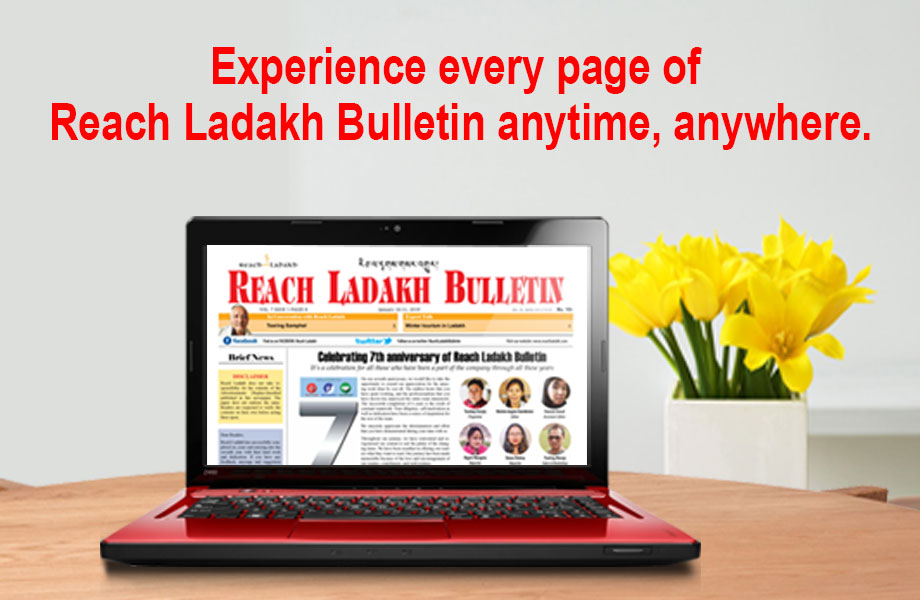 Leh :
To promote knowledge about the indigenous Art forms among the coming generation and to preserve the age old tradition of upholding the knowledge, work systems associated with various art forms those including performing and fine arts of Ladakh, Jammu and Kashmir Academy of Art, Culture and Languages, Leh organized a daylong seminar which was titled as 'Art forms of Ladakhi Culture' on 11 April at the Conference Hall of the Cultural Academy Leh.
The seminar was attended by prominent persons including Thupstan Paldan, writer/ scholars, Prof. Jamyang Gyaltsan, Dr. Urgain Dadul, Reader of Central Institute of Buddhist Studies, Leh and Padmashree  Morup Namgial.
 Thupstan Paldan, writer cum scholar read out their research oriented papers on 'Different art forms of Ladakh'.
Prof. Jamyang Gyaltsan presented his paper on 'Origin and development of 'Chams', the monastic/ religious mask performances observe in the monasteries belong to major schools of Tibetan Buddhism prevail in Ladakh.
 Dr. Urgyan Dadul, Reader of Central Institute of Buddhist Studies, Leh spoke on the origin and importance of upholding traditional weaving and sewing system in every household for self sustaining.
 Padmashree, Morup Namgail highlighted on origin and development of Ladakhi folk song and dance.
 Thupstan Paldan stressed on the origin, development and importance of 'Rock Art' for which Ladakhi is known as one of the richest galleries in the world.
 During the paper session, a discussion was held to find out various ways and means to promote and preserve such heritage of Ladakh. In the seminar writers, artists and instructors of various art forms were present. 
Earlier, welcoming the Guest, Tsewang Paljor, Spl. Officer for Culture Academy, Leh spoke about the objectives of holding such seminar and urged upon the artists fraternity of Ladakh to effort more in transmitting the value and knowledge systems of unique Ladakhi arts among the future generation of Ladakh.
The seminar concluded after presenting vote of thanks by Dr. Thupstan Norboo, Asstt. Editor of J&K Culture Academy, Leh.