Haji Sadiq Ali Sadiq, renowned writer-poet passes away
By
Reach Ladakh Correspondent
Kargil, Jul 26, 2020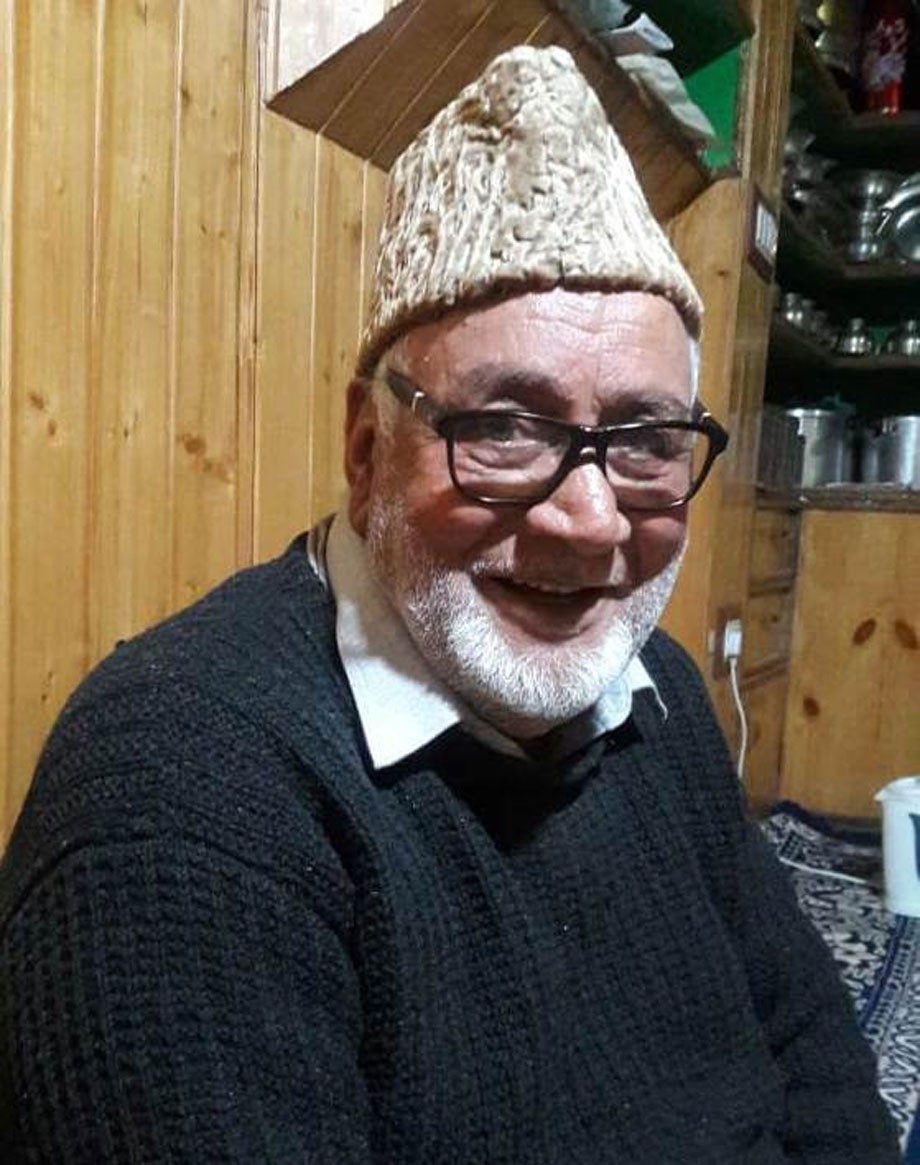 Kargil :
Renowned Balti poet and writer, Haji Sadiq Ali Sadiq passed away on July 25 at his residence in Balti Bazar.
Hill Council, Kargil lead by Feroz Ahmed Khan, CEC; Baseer ul Haq Choudhary, DC, Leh, writers, poets, and intellectuals of Ladakh condoled the sad demise of renowned personality.
Late Sadiq Ali Sadiq received State Award in 2009 and J&K Cultural Academy Award in 2007 for his work in Balti language and literature. He has contributed enormously towards the preservation and promotion of the Balti language, heritage, culture, and literature. 
Expressing sorrow and grief, Feroz Ahmed said that Sadiq's contribution towards the preservation and upliftment of Balti poetry in Ladakh would be long remembered. He said that his death has left a huge void in society which is difficult to fill. 
The deceased during his lifetime wrote numerous poems, short stories, research-oriented articles, and other literary pieces in the Balti language. He played a vital role in the development and promotion of Balti language and literature in the genre of poetry and short story writing. His publications include Sada-e-Sadiq, a collection of his self-composed ghazals, qasidas, behre taweels, nazams, marsiyas and patriotic songs in four volumes namely Rdyangsa na Brangsong, Sambi Byaboon, Sning Sod na Rgamo, Stan a Kho.
Recalling his literary contributions, the writers, poets, and intellectuals stated that the deceased has rendered his whole life for promotion and preservation of the vernacular languages and literature. His contributions will be remembered at all times to come.
Ladakh Academy of Art, Culture and Languages, Kargil and Leh, literary and cultural organizations as well as poets and writers of Balti, Shina Dardi and Purgi languages expressed their sympathies with the bereaved family in this hour of grief and prayed for peace to the departed soul.