'gSter-rNying' book launched to tell us about the historic wonders
By
Stanzin Desal
Thiksay, Jun 25, 2015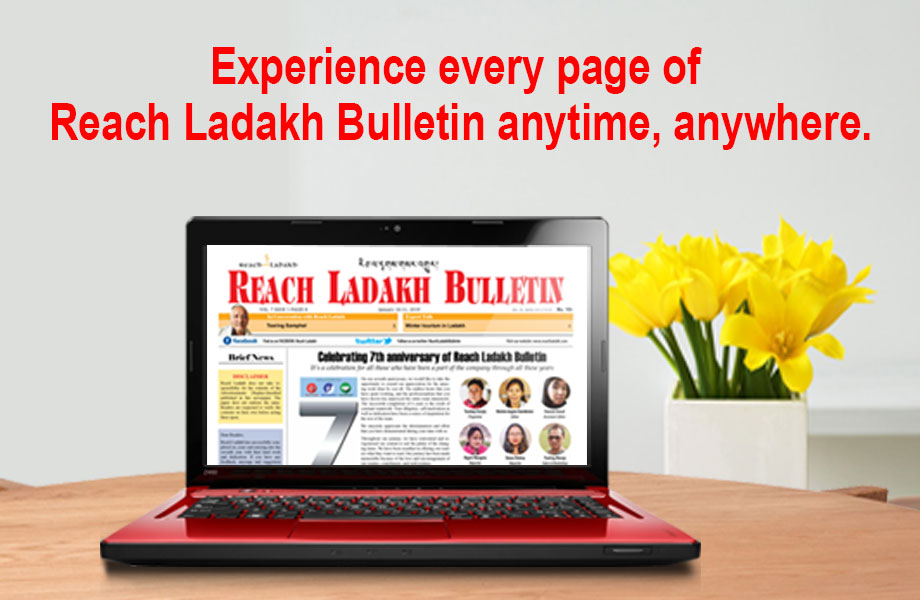 Thiksay :
Dr. Sonam Spalzin, the Ladakhi Archaeologist, is out with her new book gSter-rNying-Archaeological remains of Ladakh, on 22nd June. The book was launched at Thiksay.
Member of Parliament Thupstan Chewang, MLA & Congress Legislature Party Leader Nawang Rigzin Jora, President Anjuman Imamia- Arshaf Ali Barcha, President of Moin- ul- Islam-Sheikh Saif-ud-din, President LBA Women Wing -Tsewang Dolma ,Thiksay Councilor-Tundup Spalzang , and many historian and scholars were present on this event.
The main objective of the book is to bring out the readers especially scholars, students and commoners in a consolidated form, the archaeological, environmental and other evidences of settlers of different time period so far discovered by various institution and Scholars.
The book contains prehistoric brief about the Ladakh. A paleolithic and Neolithic site which narrates the past, Petroglyphs and rock cut sculptures which help to trace the marks of prehistoric men. It also talks about the advent of Buddhism and Islam in Ladakh and the vast distinct regions of Ladakh. The book is rich in content with photographs of different rock art, monastery, ruined castle and many more.
The author expressed her immense pleasure to introduce her second book "gSter-rNying" (her first book was Shesrig – bringing up the importance of rich culture, wealth and heritage of Ladakh.) after a challenging task, the exploration, analyzing and study of the huge preserved archaeological remains and tradition of Ladakh. After exploring all through the valleys and passes, she brings to the reader the most important sites of various settlers of the different period.
During the event, MP Thupstan Chewang congratulates Dr.Sonam Spalzin for writing a book on the archaeological remains and exploring the wide history and culture of Ladakh. He expressed his deep concern about the lack of readers in Ladakh and urges more youths to involve more in reading and writing and to get and excel into various fields.
MLA & Congress Legislature party Leader Nawang Rigzin Jora expressed his deepest joy to see young scholar and archaeologist of Ladakh. He congratulates the author for coming up with such an elaborative study and urges her to write and inspire all other youths of today's generation.
Scholars and historian add up their views and ideas about the ancient history of Ladakh.
The author finds very unfortunate to see the rich valuable sculptural, paintings and sites falling prey to the craze and fancies of greedy contractors, irresponsible, careless inhabitant and officials.
In the end, the interactive session followed with a need to establish a committee or group to save the monuments and sites from destruction.