'gSter-Nying' book by Dr. Sonam Spalzin released at Kargil
By
Reach Ladakh Correspondent
Kargil, Jun 06, 2015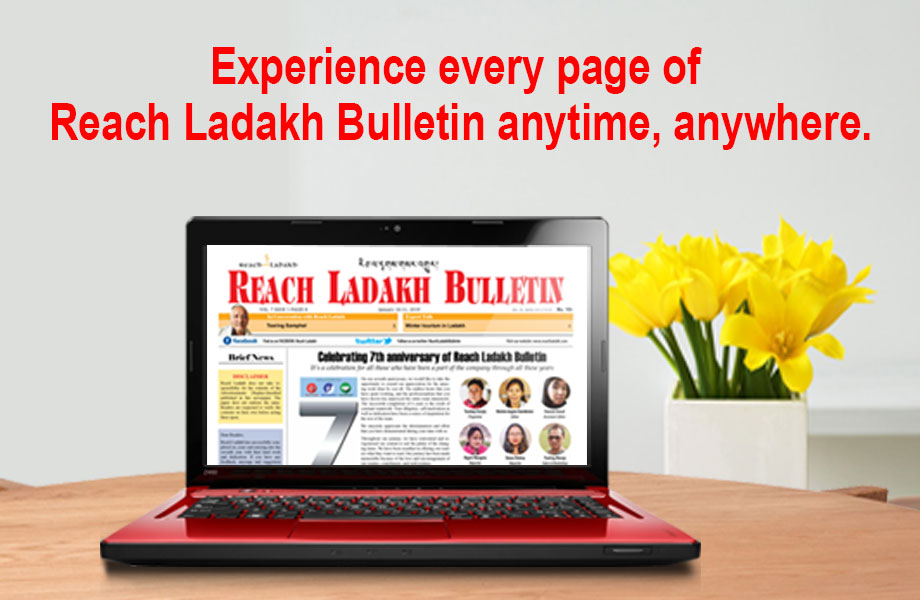 Kargil :
Jammu and Kashmir Academy of Art, Culture and Languages, Kargil in collaboration with Kaarvan-e-Adab, Kargil released and felicitates the renowned Ladakhi Archeologist Dr. Sonam Spalzin for her latest publication titled "gSter-Nying-Arceological Remains of Ladakh" in a function held at Academy Hall, Baroo Kargil on 5th June.
Haji Anayat Ali, Chairman, J&K Legislative Council, J&K Government, was the chief guest, Haji Hassan Khan, Deputy Commissioner, Kargil and Sayed Towha, Assistant Director Tourism, LAHDC, Kargil, was the Guests of Honor on the occasion.

Ten poets from the different parts of Kargil recited their compositions in different languages. The English book entitled gSter-Nying-Arceological Remains of Ladakh was released by Haji Anayat Ali.

The author Dr. Sonam Spalzin shared her experience with the writer's fraternity about the Archeological Remains of Ladakh and the outside world. She said that the book released at this platform will prove fruitful for the writer's community. She further added that Kargil is not only famous for its scenic beauties but also famous in the world for its prehistoric Archeological remains, like biggest colossal Buddha in the world after Bamiyan. She briefed about prehistoric petroglyphs and said that the present era is a good time to explore Kargil more and more with good technical hand and skills under the guidance of renowned Archeologist Survey of India.

Haji Anayat Ali lauded the efforts of the Academy in organizing such programme in the high Himalayan region. He appreciated and congratulated writer's fraternity. He further assured to solve all the grievances of Academy like strengthening of staffs and providing adequate funds in the near future. He also said that his office door is always open for the writers and scholar community.

This event was followed by a composite Mehfil-e-Mushaira, which was presided over by Alhaj Sadiq Ali Sadiq, State Awardee Writer/Scholar of Ladakh.

Special Officer for Culture-Grade1/ Deputy Secretary of the Cultural Academy Nazir Hussain presented the welcome address and highlighted the J&K Cultural Academy Kargil programmes and policies being undertaken.
The proceedings were conducted by Sipte-e-Kaleem, and vote of thanks were presented by Mohd Hussain Fayaz, President, Kaarvan-e-Adab, and Mohd Ali Tak, Cultural Officer, Kargil Ladakh.