Filmmakers conference on preserving the culture digitally
By
Padma Angmo
Leh, Feb 03, 2015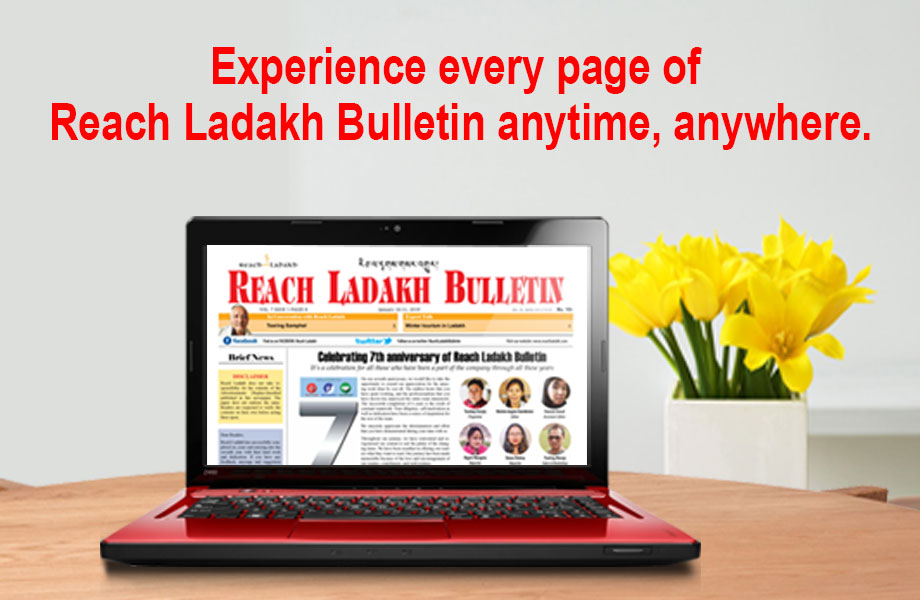 Leh :
From the very beginning films are playing crucial part in our life. After enlightening it in a real sense on 29th January J&K Culture Academy collaboration with Film makers of Ladakh organized a daylong conference in Lotsava auditorium hall at Culture Academy.
The purpose of conference was to promote role and responsibility of films and film makers in preservation of cultural heritage. Many eminent artists were present on the occasion such as Film Director, Tsetan Angchok, Adviser Ladakh Media and Culture Society Leh, Jigmet S. Angchok Adviser LMCS, Leh, Padma Shree Morup Namgial, Tsering Norbo, President, Ladakh Cultural Form, Leh.
The conference began with introductory speech by Tsewang Paljor, Special Officer for Culture.
Tsetan Angchok, Adviser LMCS Leh, talked on scripting and story writing. He said that there are various types of script which are used for films, Radio, Stage play etc. Scripts are divided into two sections such as fiction and non- fiction, former is a script related to ideas, stories which are not real, latter is what has happened in reality according to situations, conditions. It is mostly based on documentary movie. He also said that a while writing story the writer should keep aware of character, status, location and dialogue. 
Jigmet S. Angchok, Adviser LMCS Leh, spoke on film making saying that it takes us back to past where the first Indian Cinema was started in 1913 with the first Bollywood Film Raja Harishchand  in black and white without  sound. Similarly in Ladakh evolution of film took place in 1990. Body of film making is categorized into five phase i.e. Idea scripting, Pre production, Production, Post Production and Distribution. On these bases we can preserve our culture by awaking the people through movies, drama and street play which is one of the best medium and can communicate in a short time.
Stanzin, Gya film maker emphasizes on the Documentary movie. He said that this type of film can bring a major change in our society from different views. A film based on reality and fact give lots of awareness among the people from which they can learn and improve their livelihood and it is really effective. Most of the people curiosity increased as they hear about film based on fact.
Sonam Wangchuk, Advisor of NLM gave stress on preserving culture and tradition in our society through the means of film, drama etc. It is important to work for the welfare of our society.  He congratulated LMCS, LCF and Culture academy for organizing such a commendable event by choosing suitable theme for the benefit of Ladakhi people.
The conference was concluded with the vote of thanks from Tsering Chospel, Editor.