District Police Leh organizes National Art Camp
By
Padma Angmo
Choglamsar, May 08, 2015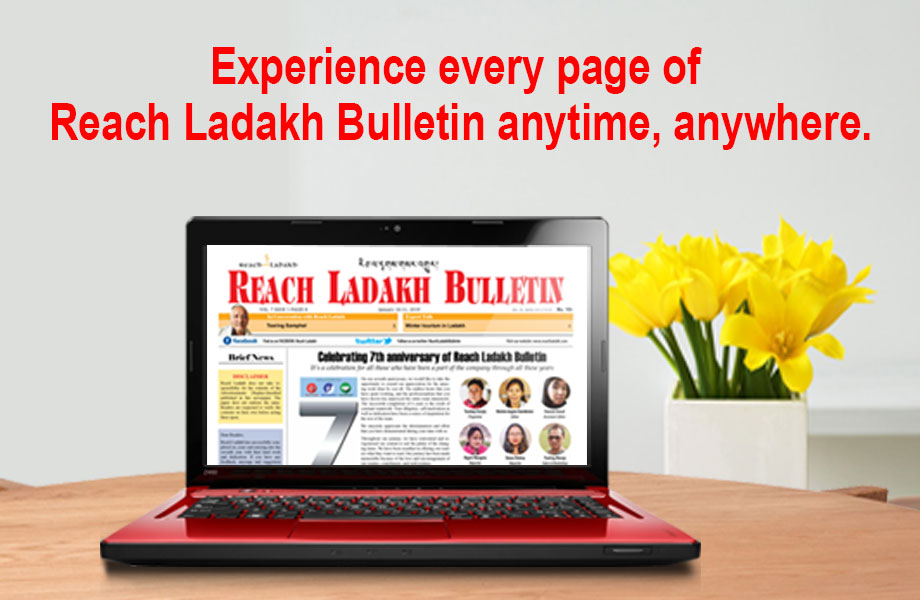 Choglamsar :
District Police Leh in collaboration with Galleria VSB organizes first ever 'National Art Camp in Leh' from 6 to 10 May at District Police Line, Choglamsar. 
 Padmashri Tsering Angdus was the chief guest during its opening ceremony. Others present on the occasion were Amit Sharma, Chief Judicial Magistrate; Kishor Kumar, Session Judge; Manish Jha, Special Bureau Deputy Commissioner; Dr. Sunil Gupta- IPS, SSP Leh and renowned artists from different parts of the country as well as Ladakh.
 While welcoming artists of Galleria VSB, Dr. Sunil Gupta-IPS, SSP Leh assured his full support in making the event successful. He said that District Police Leh is a small organization with limited resources but still its motive is to bring together local artists and national artists. 
"I hope that this first ever National Art Camp being organized at Leh will prove to be a fruitful platform for interaction between artists representing different parts of the country and local artists" he said.
He thanked Galleria VSB, Delhi for organizing the event.
Artist from Jammu, Kamlesh Kumar Gandhi said that Galleria VSB is a Delhi-based prestigious company which promotes art. The main motive of Galleria VSB is to collect and showcase art from different parts of the country. 
"Activities based on art gallery have been going on regular basis. Its second motive is to involve local artists directly and encourage them in the field, he said. 
He further said that twelve contemporary artists from different parts of India is  participating  in the event and  the idea behind holding this event is to bring artists from various parts of the country on one platform to share their ideas with each other.