Delegation of Ladakh Cultural Forum meets CEC, Leh
By
Reach Ladakh Correspondent
Leh, Apr 21, 2022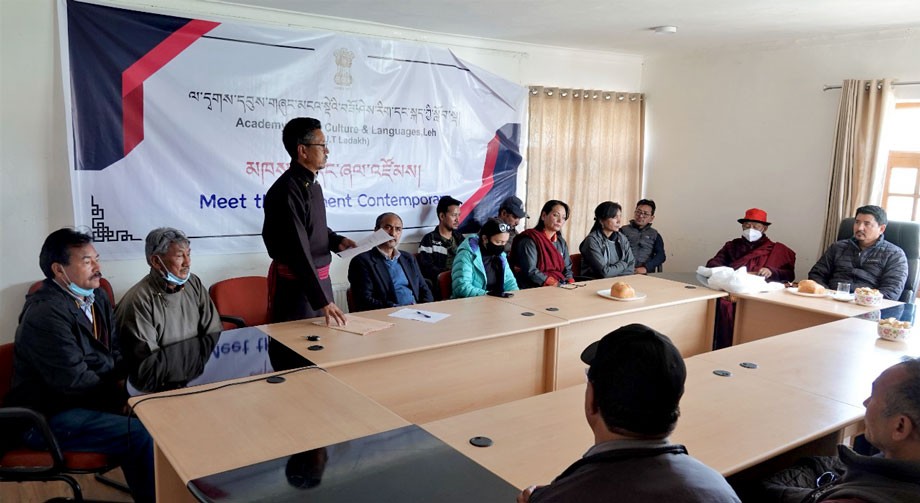 Leh :
Delegation of Ladakh Cultural Forum led by Acting President, Ven. Lobzang Nyantak met Chairman/CEC, Hill Council, Leh Tashi Gyalson on April 20.
Ladakh Cultural Forum welcomed Hill Council Leh's initiative of celebrating Bhoti language day starting this year and also highlighted suggestive measures to preserve the traditional art, culture, and language of Ladakh. The members of the Ladakh Cultural Forum also raised their concerns and put forth various issues and the need for having a good policy on heritage preservation, promotion of literary art and culture at school levels, and the need for strengthening musical art in the region. 
CEC Tashi Gyalson informed the delegation of the plans and vision of the Hill Council to strengthen local culture, tradition, and languages. He further added that the Hill Council is dedicated to preserving traditional heritage, and promoting art and culture in the region. He also assured to look into the issues raised by the delegation and try to address them at the earliest possible. 
Photo Caption: During the meeting of Ladakh Cultural Forum with CEC, Hill Council, Leh.