Daylong seminar held on Life and contribution of Swami Vivekananda
By
Hajira Bano Balkang
Leh, Mar 31, 2014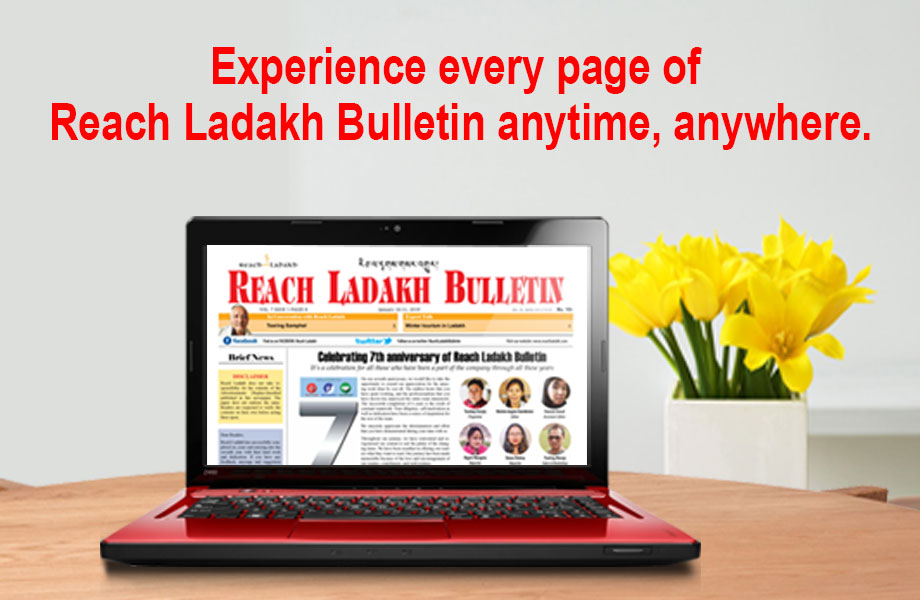 Leh :
Jammu and Kashmir Academy of Art, Culture and Languages organized a daylong seminar on the life and contribution of Swami Vivekananda to commemorate his 150th birth Anniversary at meeting hall Cultural Academy Leh on 29 March.
The programme was divided in two sessions that was presided over by Dr. Lobzang Tsewang and Prof. Jamyang Gyalson. The speakers included Prof. Jamyang Gyalson, Ge Thupstan Paldan, Dr. Urgyan Dadul, Dr. Lobzang Tsewang, Dr. Tsewang Yangjor and Chimet Namgyal who spoke and presented their views on different topics related to Swami Vivekananda's life.

The speakers threw light on the contribution and role that Swami played as a great scholar, youth leader and spiritual preacher.

Prof Jamyang Gyalson speaking on Vivekananda's vision of Humanity said that Swami had divided knowledge in two parts: Spiritual knowledge and secular knowledge and if both knowledge are combined and embedded in the youth, can help in moral education and their contribution in the society.

Dr. Urgyan Dadul who was given the topic Vivekananda's Educational thought highlighted that Swami has always been a hardworking and knowledge seeking person. And his focus has always been on the morality that education develops.  He believed that education is the manifestation of the perfection already in man.

Venerable Thupstan Paldan while highlighting Vivekananda's contribution of world culture said that Swami has always been proud of the rich tradition and culture of India. "According to him the life-centre of Indian culture is spirituality. By spirituality is meant a way of life oriented to the ultimate purpose or goal of life which is the realization of the Supreme Spirit or God."

Two books titled 'Rigrnas Ki Jungwa Zotpa' authored by KhampoTsewang Rigzin and 'Rstumchung Nrawe Gul Gryan' authored by Lobzang Tsundus were released. Both the writers were felicitated and honored with Khataks on the occasion.

In the afternoon session that was chaired by Prof. Jamyang Gyaltsan, Dr. Lobzang Tsewang presented his paper on Vivekanada and Vedanta said that he was a key figure in the introduction of the Indian philosophies of Vedanta and Yoga and to the Western world and is credited with raising interfaith awareness, bringing Hinduism to the status of a major world religion during the late 19th century.

Dr. Tsewang Yangjor spoke on Vivekananda and Youth, stressed that Swami believed in shaping one's life through one's own hands. Youth needs to place their firm confidence in themselves and exercise their hopeful determination and resolution and willing good intentions in this beautiful task of self-culture.  This will truly bring supreme satisfaction and fulfillment not only to you, but also to all concerned. 

Chimat Namgyal presented his paper on Life of Swami Vivekananda.

At the end of the programme, Special Officer for Culture, Tsewang Paljor presented the vote of thanks.