Cultural workshop organised for students of Ladakh in Delhi and Jammu
By
Kunzang Chorol
LEH, Dec 14, 2016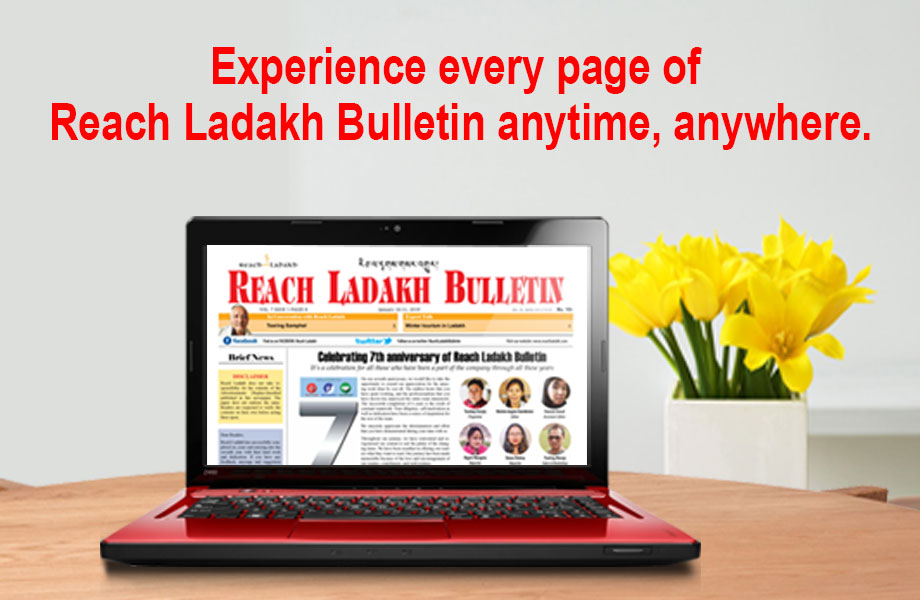 LEH :
A culture awareness workshop for the students who are studying in Delhi and Jammu was organised by YDA in collaboration with J&K Culture and Academy, Leh.
To discuss the program in Delhi and Jammu, a press conference was organised by YDA at their office in Zangsti on December 8.
A total of seven experts including, singer and musician were sent to Delhi on December 9. The workshop will be conducted in Jammu for five days and five days in Delhi.
President, YDA Rinchen Wacher said, "From last few years, YDA in collaboration with Live to Love has been organising the Losar celebration for the students of Delhi. This year students request us to organise culture awareness camp because they want in-depth knowledge about our culture and tradition which will help them to showcases it to the outside world. So, we decided to send the expert to deliver our culture and tradition to the younger generation."
He informed that during the Naro festival this year, three young singers namely Tsewang Dorjay, Faisal Khan, and Sonam were selected for a video album. YDA is going to release the video CD of their song for the first time during Losar in Jammu. The fund raised from the CD will be used by the students association for their various activities.
He further said, "Every year we are going to organise a talent hunt to create a platform for the student to push them for the national program. We have tied up with the Sa-re-ga-ma-pa reality shows and other agencies."
Morup Namgyal said, "His Holiness Drukpa Rinpoche and H.E Thuksey Rinpoche have a huge interest in protecting and promoting the culture of Ladakh. So if I could deliver my knowledge and talent to the younger generation it is my biggest happiness and will try my best too. Such initiative is a need of an hour in this fast developing society but such initiative should be continued in the future also at the same pace."
Tsewang Paljor, Special Officer, Culture Academy Leh said, "The younger generation is very much interested in the culture related programs , as most of the students of Ladakh are studying outside, such initiative is very much needed and will be a big learning platform for them."
He further added, " Culture is something which cannot be learned, it is something which is develop by inspiration."
The workshop will be organized before Losar because being Ladakhi, the younger generation should know about the various ways and means to perform several auspicious rituals during the celebration of Losar which will be delivered by Morup Namgyal.