Cultural Academy, Kargil celebrates World Theatre Day
By
Reach Ladakh Correspondent
Kargil, Mar 28, 2022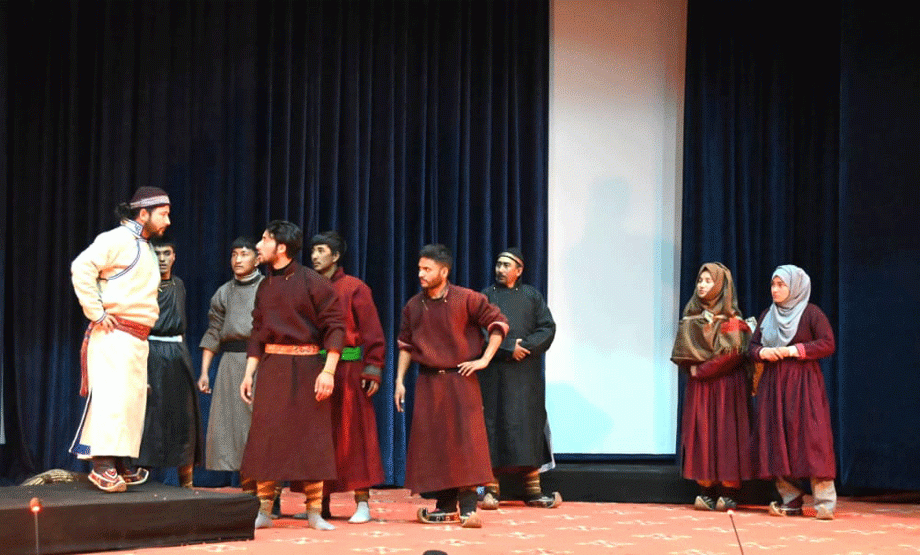 Kargil :
Artists of RANTHAG theatre group performed a Purgi play titled 'Lchama Khatoon' during the World Theatre Day celebration organised by Ladakh Academy of Art Culture and Languages, Kargil on March 27 at  auditorium hall, Kargil.
The play was directed by Kacho Ahmad Khan and written by Taqi Khan Nayab.
Chief Guest of the occasion, Er Phuntsok Tashi appreciated the endeavors of RANTHAG and said that the group has always tried to spread awareness pertaining to social issues of society. He said that the program was aimed to make people aware of the importance of theatre and LAACL Kargil deserves appreciation for holding the event.
Tashi advised RANTHAG Theatre Group to continue their theatrical activities in the future as well in order to educate and entertain the masses.
Director RANTHAG Theatre Group, Kacho Ahmed Khan expressed gratitude to the audience for making the event successful and briefed about the activities of the Theatre Group.
The day celebrates the essence, beauty, and importance of theatre arts, their significant role in entertainment, and the symbolic impact that theatre has on life.