CM Mehbooba Mufti inaugurates Central Asian Museum in Leh
Announces ₹ 20 Lakh to add more artifacts to the museum
By
Stanzin Dasal
LEH, Dec 31, 2016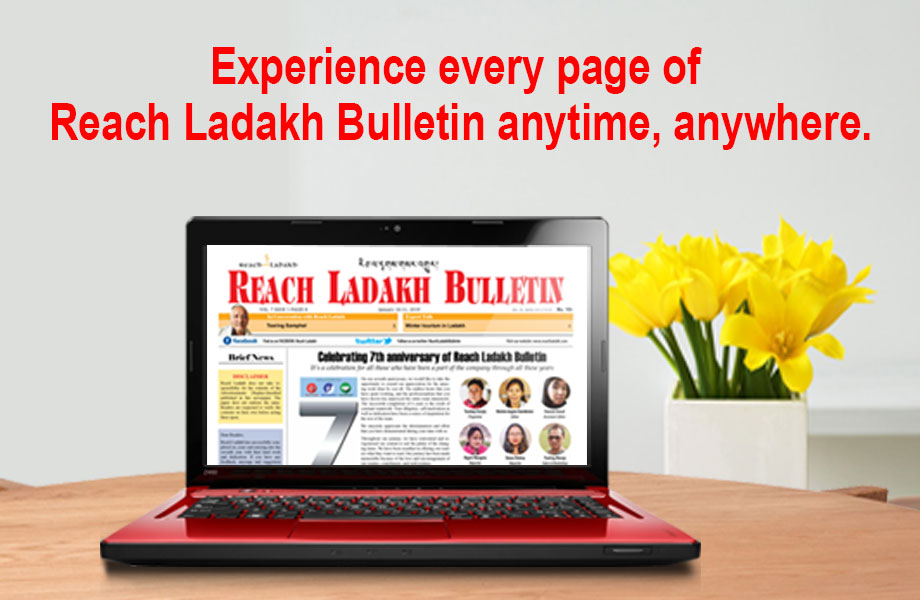 LEH :
On her first visit to Leh for two days after taking the oath, Chief Minister Mehbooba Mufti inaugurated the Central Asian Museum on December 23 at Tsas Soma in the Chutayrangtak area of the old town, Leh. The museum is a joint venture by J&K tourism department with Anjuman Moin-ul-Islam, Leh.
CM, Mehbooba Mufti expressed her happiness to inaugurate the museum and said, "The concepts of the museum is by local historian Abdul Ghani Sheikh and the German scholar Late Andre Alexander for working on that concept so closely is appreciable."
Appreciating the display of artifacts and the scope of having more in it, she announced a sum of ₹ 20 Lakh to add more artifacts in the museum.
Talking about the vision of Former CM Late Mufti Mohammad Sayeed, she said the dream was not just to interweave the people of the J&K region together but to preserve the age old culture, tradition, and its roots. She further added, "We need to keep our tradition and culture intact to learn from the past and to preserve and pass it onto the future generation to keep them alive."
She stressed the importance to have cultural exchange among the people of the state and also suggested student exchange program to learn and discover more about the different culture, tradition, and belief of the region which will help to keep the bond of the people strong.
Mehbooba Mufti accentuates to maintain peace and harmony irrespective of different religion followed by the people of the region.
Minister for Education, Naeem Akhtar said that the museum is a milestone achieved by the people of Ladakh for the global attraction and most important on the revival of the age-old heritage and cultural exchange and the historical Silk Route.
Minister for Cooperative and Ladakh Affairs, Chering Dorje Lakrook said Central Asian Museum is a unique building in Leh town which displays cultural composition of Ladakh.
Chairman, Legislative Council, Haji Anayat Ali, CEC Dr. Sonam Dawa, Executive Councillors, DC, Leh Prasanna Ramaswamy, SSP Udaya Bhaskar Billa, religious heads and many other dignitaries were present.
The four-storey Central Asian Museum is located right in the center of Leh town. It is built in the Tsas-Soma Garden, the land where the caravans used to camp. The idea was to inform about the Central Asian trade, of which Ladakh long has been an important crossroads, and which has had a long and lasting influence on the development of Ladakh's unique culture.
The King of Ladakh Senge Namgyal gave permission to some traders to build Leh's first mosque Masjid Sharif in the Tsas-Soma Garden. The museum was designed and is being built by Tibet Heritage Fund (THF) /Leh Old Town Initiative (LOTI).
The four-storey gallery displays the artifacts of Baltistan, Kashmir, Tibet, and Ladakh. For centuries, Ladakh has close trade and cultural relation with these neighboring regions.